'It just takes a conversation with the right people for an idea to come to life' – that was exactly how Frank from Golden Grove felt when he started out with a gutter quote, and a casual chat with our Roofing Technician, and ended up with a Straco Pavilion design that became part of his home.
Discover how Frank was able to use our unique engineering and design suggestions to turn a few fleeting thoughts about adding a patio to his home into an integrated Stratco Pavilion, which we built as though it was part of the original house design.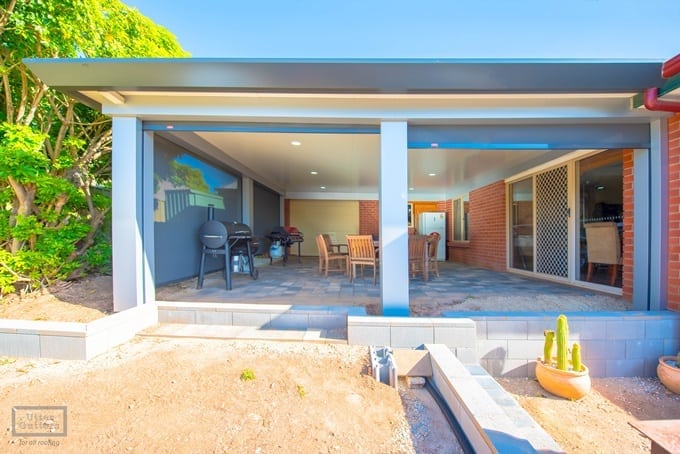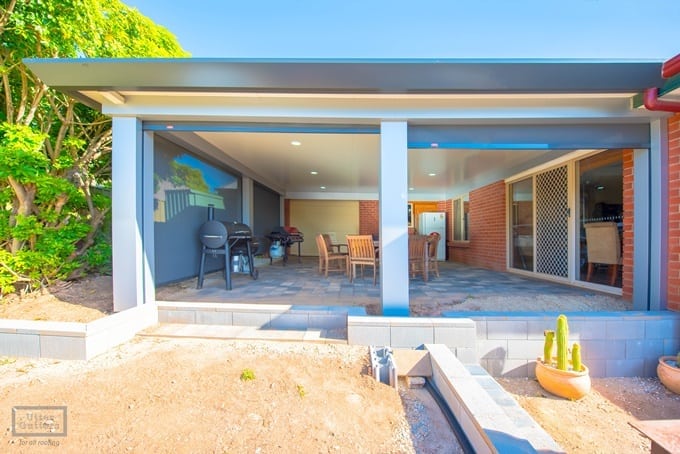 Do you remember where the initial idea came from to add an outdoor entertainment area to your home?
My kids are 23, 21 and 18, so we were looking for a bit more space where we can spend time together. They also have friends that like to come over, so it is nice for them to have space out here.
How did you come up with the ideas for the design and construction of your new Stratco Pavilion?
I had an idea in my head, and when I saw the Stratco Pavilion at the Utter Gutters show-yard on North East Rd, it confirmed in my mind what it was that I had pictured. I then worked with the tradesmen from Utter Gutters and came up with an original concept to blend the patio with the house. That feature really impressed me. It's not separate from the house, it's part of it.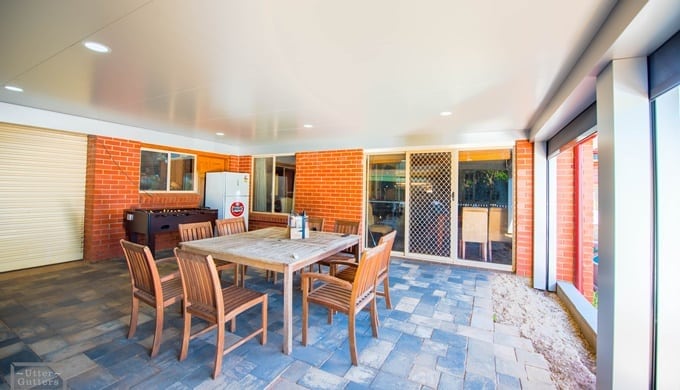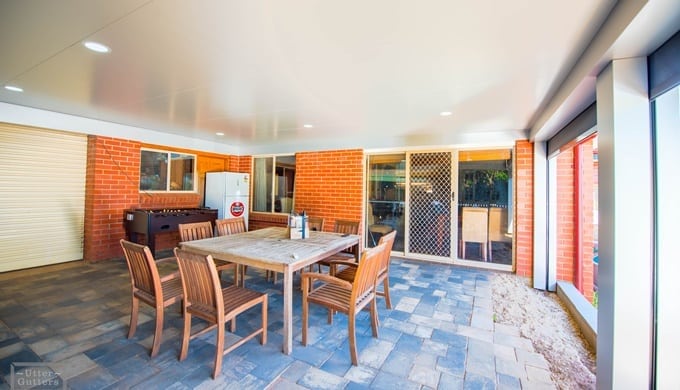 Did you have a design in mind before you contacted a builder, or did you rely on the ideas from a particular builder?
I had a basic picture, but bringing all the structure in, and all the building work; that was the Utter Gutter guys.
You chose Utter Gutters to install your patio, was there a particular reason that influenced your decision, or was it the total package?
It was the approach that influenced me. When I was originally getting a quote for gutters from one of the Roofing Technicians, there was no hard sell or anything. The Stratco Pavilion came from a general conversation. We just talked about the house, which is a work in progress. I told him I liked the Stratco Pavilion at the Utter Gutters show-yard, and he said, 'How about I do you a quote?' and I said, 'Go on, but I probably won't go ahead with it.' Once he came up with the concept, it formed in my mind that it was what I wanted.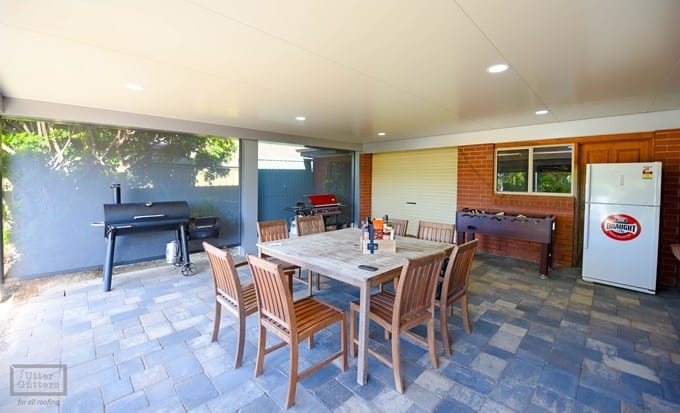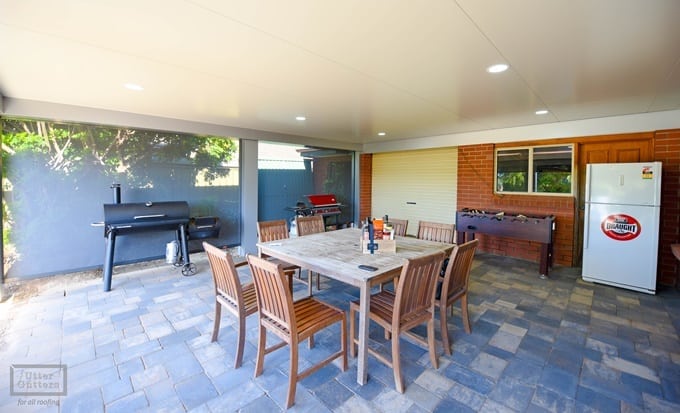 Did we meet your expectations?
Absolutely. It's been a great experience from the initial contact with the Roofing Technician for the quote, through to the builder. The builder was amazing, meticulous and very thorough. He spent time explaining the procedures, and didn't rush in and throw it all together. He took his time to clarify the price, quote and sales. The marketing was very discreet, it wasn't in my face, and the building work was professional and hassle free.
Have you had any memorable experiences or events since its been built? Do you plan to?
We've had a few family get-together's here, however, the weather was cold and raining. Most people spent time outside under the patio, whereas normally in the wintertime with the old pergola, they'd stay inside.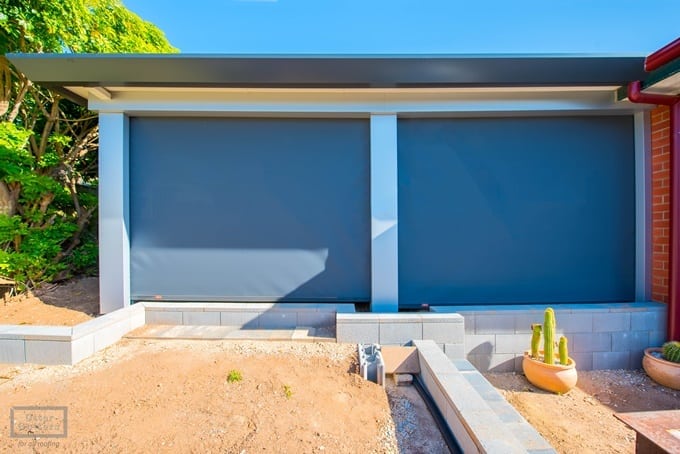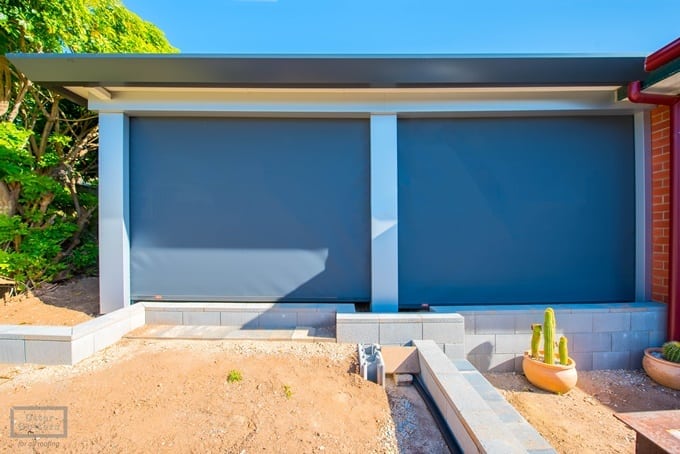 Is there anything else you would like to add?
I think the key thing is, in terms of people who are considering building a patio, is sharing their idea. It just takes a conversation with the right people for an idea to come to life; to bring a basic idea that's simple, or even plain, and turn into something great.
Builder: Utter Gutters

Product: Stratco Pavilion

Length: 6480
Width: 7250
Height: 2620
Roof Deck: 100mm Classic
Roofing Type: Cooldek
Beam Type: 200×400
Column Size: 275×275
Gutter Type: Edge
Accessories: 12 Watt Downlights, Integrated Electronic Blinds