No deposit finance..
GET A QUOTE IN 60 SECONDS
HSBC Credit Card Features
Interest-free* on promotional purchases at selected outlets. Reverts to the cash advance rate.
Payment-deferred option available on promotional purchases.
Competitive $99 annual fee for purchases from $500 to $50,000.
Minimum purchase from $500.
No early repayment fees on your promotional purchase.
Worldwide acceptance at over 24 million Visa retailers.
Cash withdrawals at over 800,000 ATMs worldwide.
Terms and conditions apply.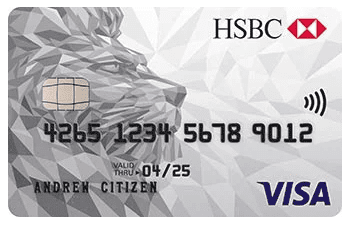 Frequently asked questions
How does interest free* work?
Interest-free* means you will not pay any interest on the promotional purchase you made with Stratco during the promotional period. You will be required to pay the minimum monthly repayments as you would with any standard credit card purchase. Other transactions made with your credit card will incur interest charges. Upon expiry of your interest free* period, any remaining balance will revert back to the cash advance rate applicable at that time. 
What does interest-free* payment deferred mean?
As well as having the advantage of not being charged any interest on your promotional purchase for the specified promotional period, you don't need to make any repayments towards that purchase for the deferred period of the promotional purchase. Some retailers call this, 'Buy now, Pay later'. Payments will be required once the payment deferred term has expired. Other transactions including fees and charges will require the minimum monthly repayment amount set out in your credit card statement
Can I make other interest-free* purchases with my card?
Yes, you can use your card to make additional interest-free* purchases in-store up to your available credit limit. Simply bring your HSBC Visa Card in-store and ask the attendant to process an 'Add-on'.
What is the minimum monthly repayment?
Unless your payments are deferred, the minimum monthly repayment is the higher of $30 or 3% of the outstanding balance at the time your credit card statement is issued. You must pay at least the minimum repayment set out in each statement on or before the due date. This is the date HSBC should receive your payment. You should allow sufficient time for payments to be received and processed by us before the due date.
Interest Free Terms & Conditions
Interest free finance is applied only to promotional transactions for the specified period. Balances outstanding at the end of the promotional period will form part of the normal account balances and will accrue interest at the cash advance rate current at the time. See in-store for details. Monthly repayments are required and calculated at 3% of the outstanding balance or $30, whichever is higher. Annual fee of $99.00. Lending criteria, terms and conditions, fees, and charges apply and are available on application. Credit provided by HSBC Bank Australia Limited ABN 48 006 434 162. Australian Credit Licence 232595.