Carol and her husband's story is surprisingly common. They knew exactly what their objectives were for a new patio, and they had a good idea about how they wanted it to look and how it should be constructed. The problem was, the builders they spoke to didn't agree. They even told them it was impossible. But this tenacious couple were not the kind to give up. Here's how their patio ideas were brought to life.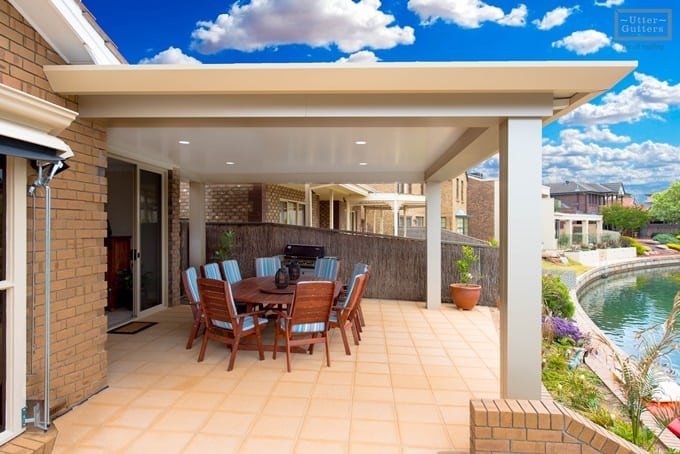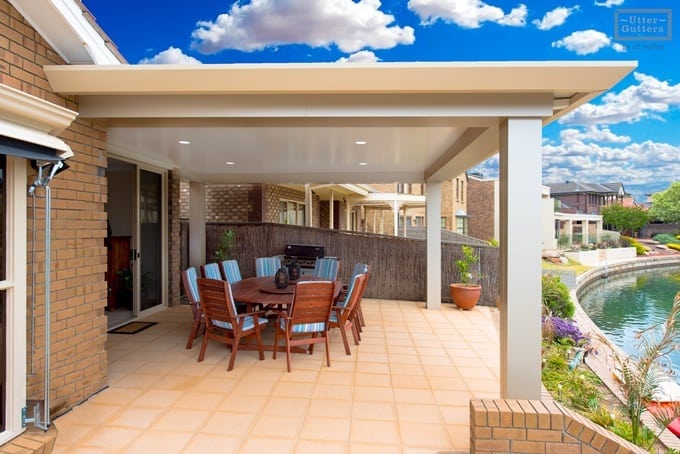 What motivated you add a Stratco Pavilion to your home?
There was nothing out the front on the water's edge, and it was conducive to having something there. We had a side pergola, but it didn't take in the water views. So when my husband and I bought the house a few years ago, we decided that there had to be something there that was going to be protective against the wind. We did a bit of homework and looked at many different kinds of solutions to solving our problem, but the Stratco Pavilion was drawing us back every time.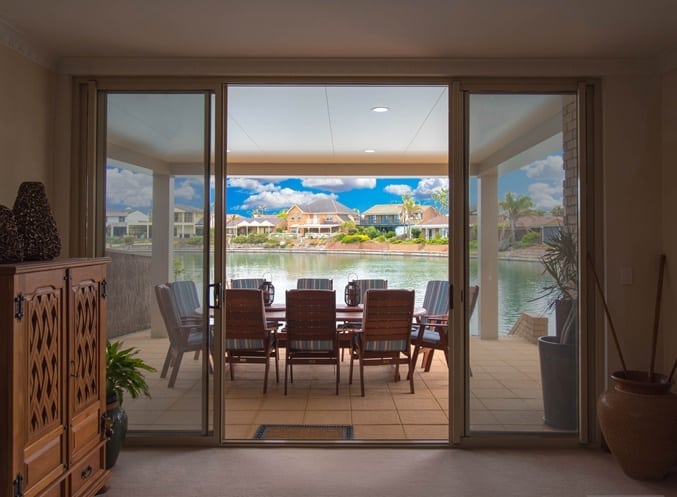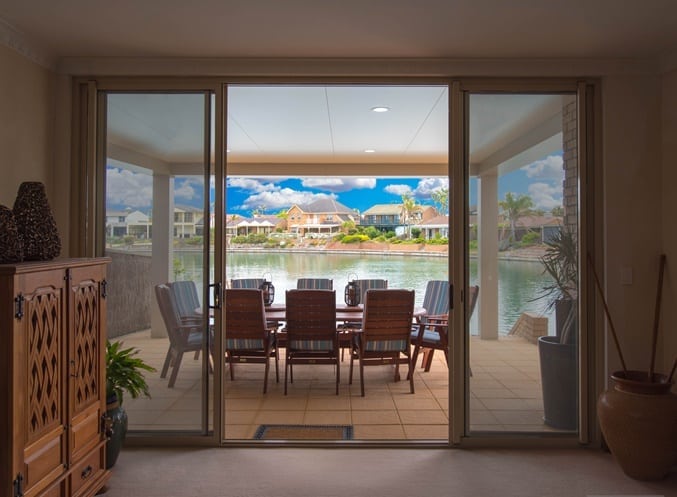 How did you go about finding the information you needed?
My husband and I had lots of quotes and lots and people coming to our house at separate times.
Did you have a design in mind before you contacted a builder?
We had an idea, but it kept changing because my husband had one idea and I had another. But I put my foot down.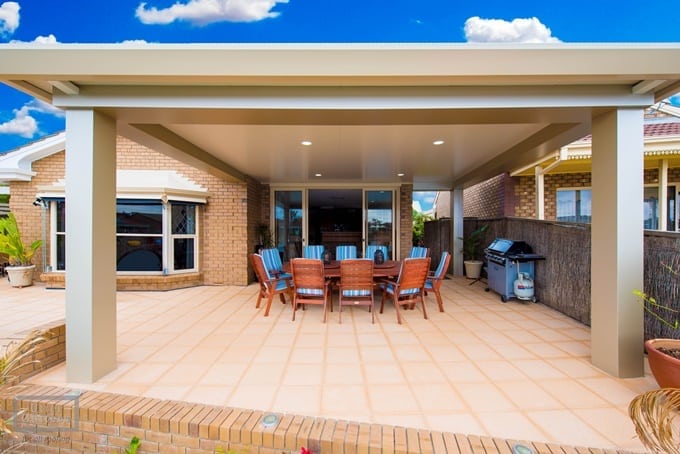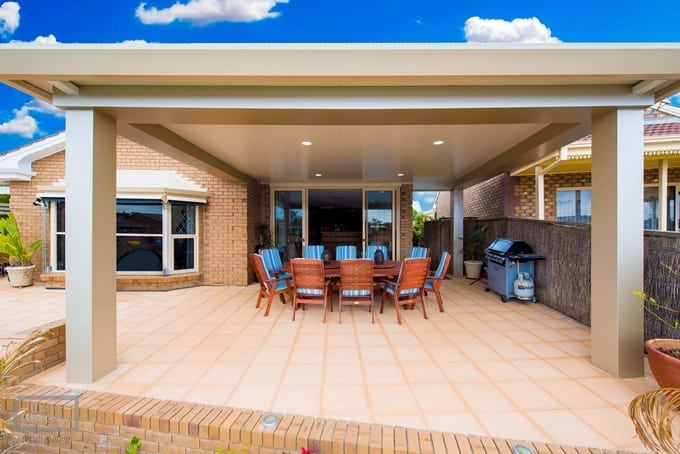 You chose Utter Gutters to install your new Pavilion, was there a particular reason that influenced your decision?
Utter Gutters could provide what we needed to have done. Another building company said that what we wanted couldn't be achieved. They said the patio was impossible to build and attach to the house. However, Utter Gutters said the job could be done, so we chose them.
Did we meet your expectations?
100%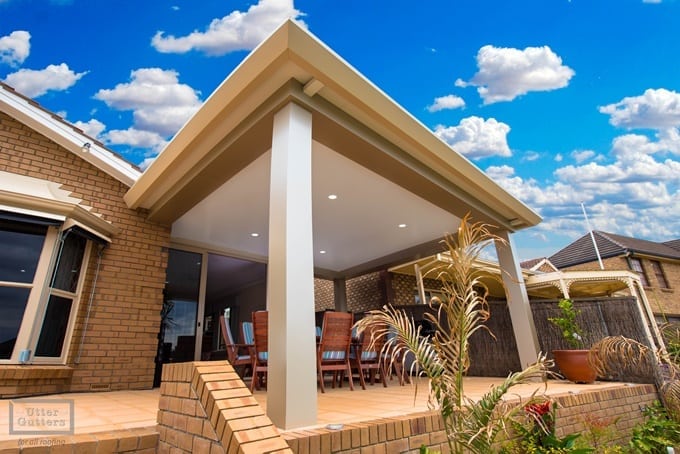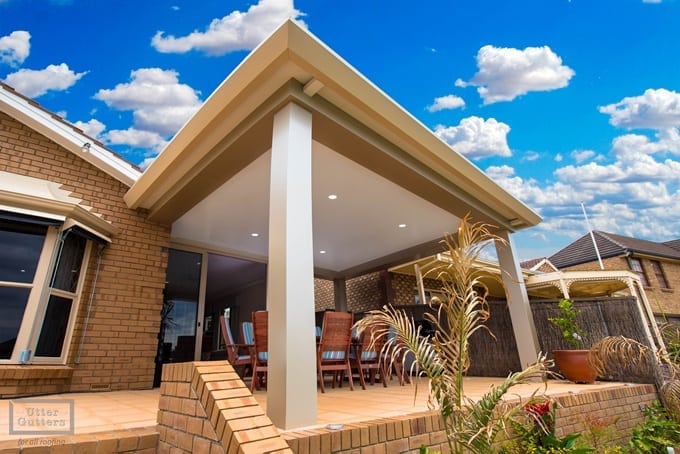 Have you had any memorable events since your Pavilion has been installed?
My husband and I have had one barbeque, but as we still have construction going on around the house, it doesn't feel conducive to have anything big here. But this coming year we are planning to have many people over. It will be good.
Is there anything else you would like to add?
We were impressed that the tradesman was very tolerant of my husband, who persistently asked him to come out many times to fix leaks and other small issues. Every time wasn't a problem. It was good.
Builder: Utter GuttersProduct: Stratco Pavilion
Length: 7200
Width: 6300
Height: 2800
Roof Deck: Classic
Roofing Type: 75mm Cooldeck
Beam Type: 200 x 400
Column Size: 275 x 275
Gutter Type: Edge
Accessories: 12 Watt LED Lights