Ever been to an outdoor function that was held under the shade of a steel roofed verandah or patio, or the not so shady cover of a polycarbonate roof, and felt like you were the roast of the day?  
The reality is that shade sometimes isn't enough to keep cool on a scorching hot Australian summer day. Radiant heat from the sun is conducted through the steel, and to make matters worse, the convective effect of hot air rising below the roof results in a buoyant layer of trapped heated air with nowhere to go. But there is a solution – Stratco Cooldek.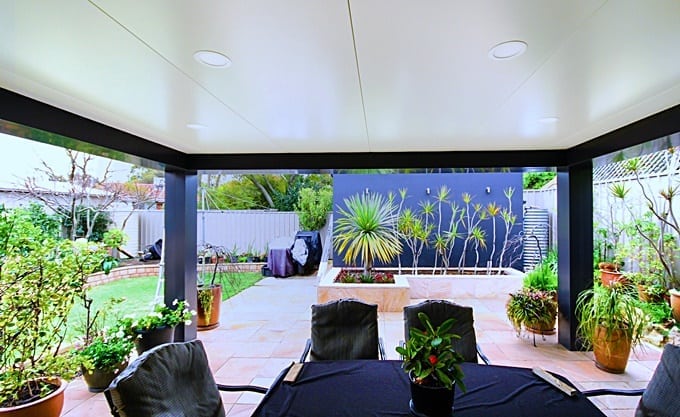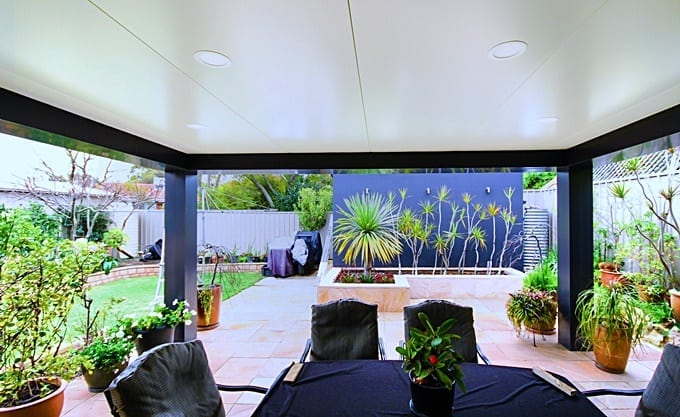 Cooldeck insulated panels
A Stratco Cooldek panel is constructed by cleverly combining the roof, ceiling and insulation layer into a super strong wafer, offering an insulation rating of up to R 2.8, depending on the panel thickness you choose. The Cooldek panel consists of a polystyrene core that is permanently bonded to a smooth, easy to clean, coloured steel underside, and a profiled, steel topside. The underside is available in 3 distinct styles including Smooth, the subtle, finely ribbed Silkline, and the predominantly grooved V-Groove.  Cooldek panels are available in three thicknesses and offer a range of insulation ratings; 50mm panel – up to R 1.6 75mm panel – up to R 2.2 100 mm panel – up to R 2.8


Block out that annoying noise
Listening to the rain pounding away on an iron roof is wonderful on a wet wintry night when you are tucked up in bed, but not when you are outdoors hosting a party or trying to have a conversation. With Cooldek, it's different. The polystyrene core of the Cooldek verandah provides an effective acoustic barrier, significantly minimising the noise of rain, hail and ambient noise such as traffic, which means the party can go on without a hitch.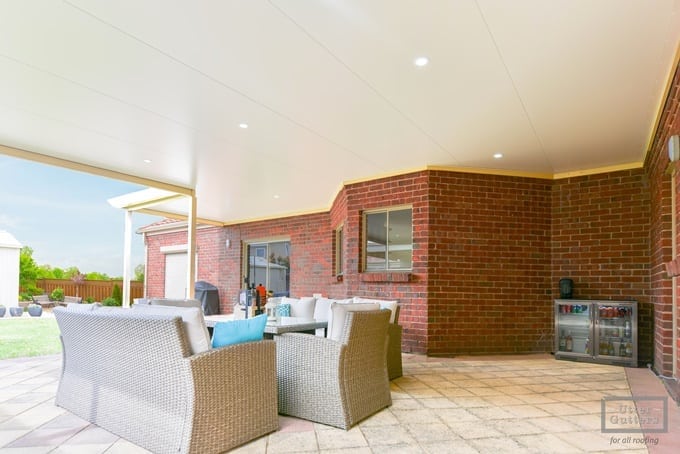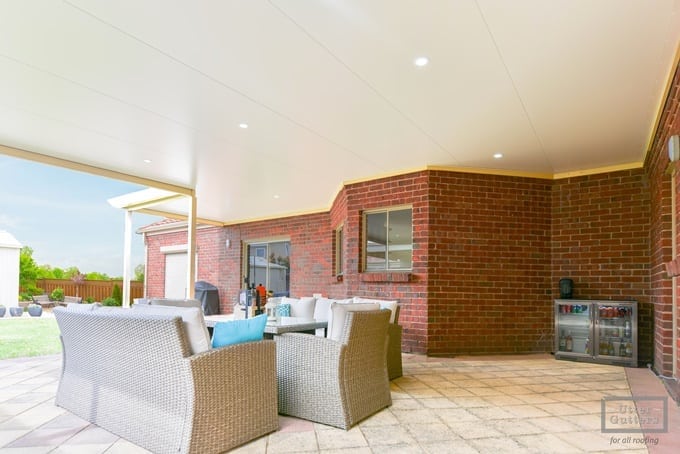 Extra strong equals extra large span
The Cooldek verandah is incredibly strong which makes it possible to span up to 7 metres. This means fewer beams and framework, creating an uncluttered, ceiling-like appearance. Cooldek really is a product where style meets function.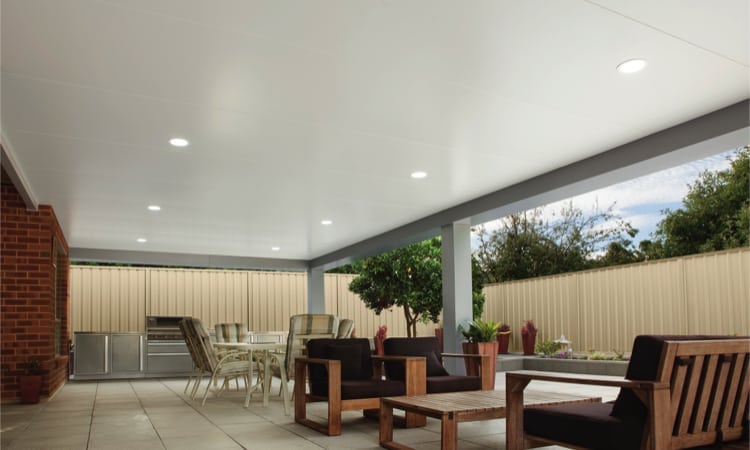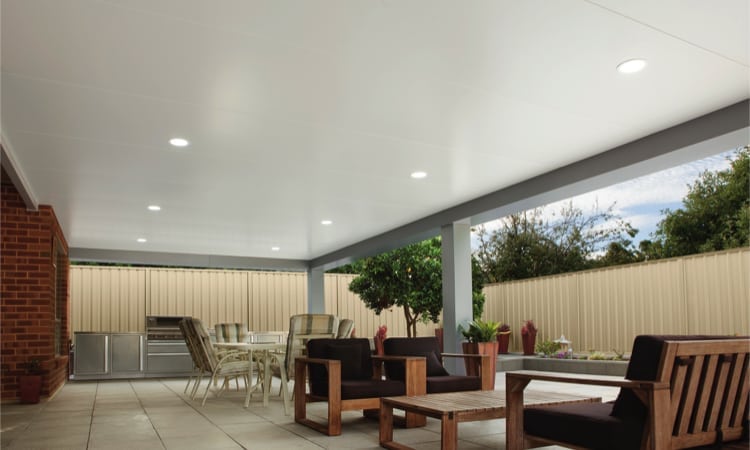 Reduced energy costs
The Stratco Cooldek verandah does much more than provide a cool outdoor space. The insulating properties of a Cooldek verandah also help to keep the external walls of your home cooler, and reduce the air temperature near windows, which are notorious heat entry points in any home. The nett result is reduced energy bills as your air-conditioning has much less work to do to keep your home comfortable inside. This gives you a pay-back on your verandah investment in very real and practical terms, reducing your energy bills and your carbon footprint. For more information about the Cooldek verandah, or any of our products, please don't hesitate to call us on  08 8201 4999.