No matter how beautiful a new home may be, adding a feature, such an outdoor entertainment space, can create the finishing touches that turn a house into a home. That's what Tony from West Lakes wanted to achieve, and his new Stratco Pavilion created exactly what he was looking for.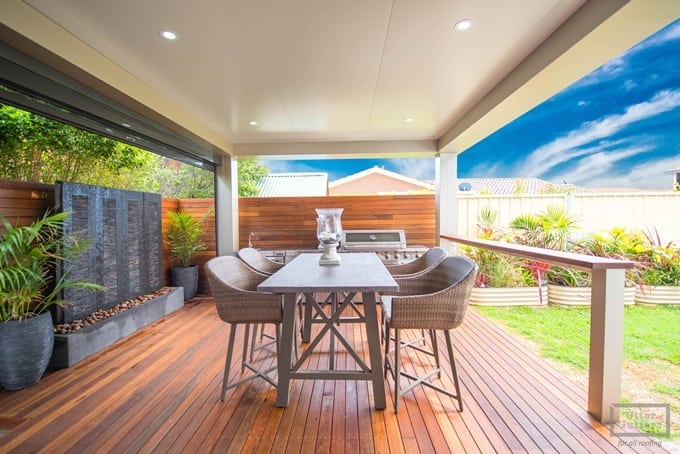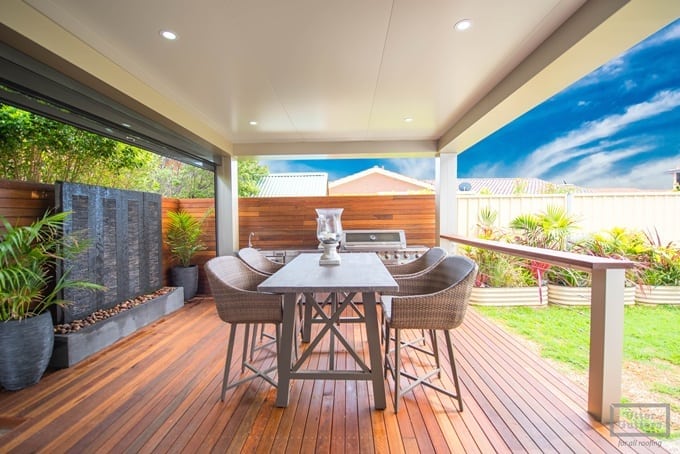 What was the main reason for adding a new patio to your home?
Our home was brand new, so we were looking to enhance what we already had.
How did you go about getting ideas for the design and construction of your patio?
My wife and I visited Stratco at Gepps Cross and were quite taken by the Pavilion. We talked with a Roofing Technician from Utter Gutters and, through that discussion, came up with the design we wanted. The patio was to be enclosed by wooden panelling. I also wanted to have a bar, with a wooden bar-top installed at the right height. And it was!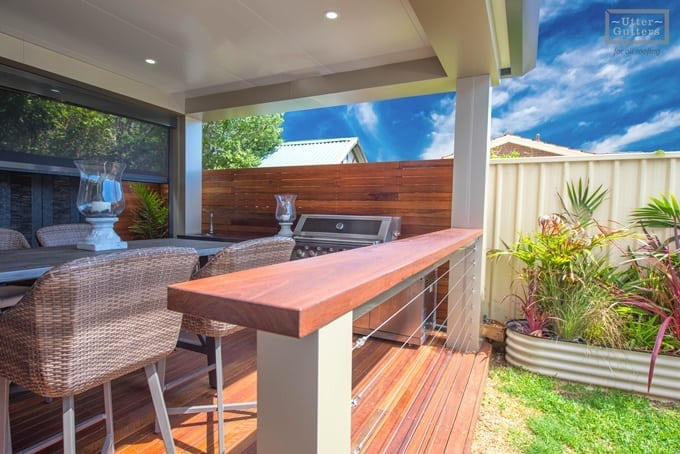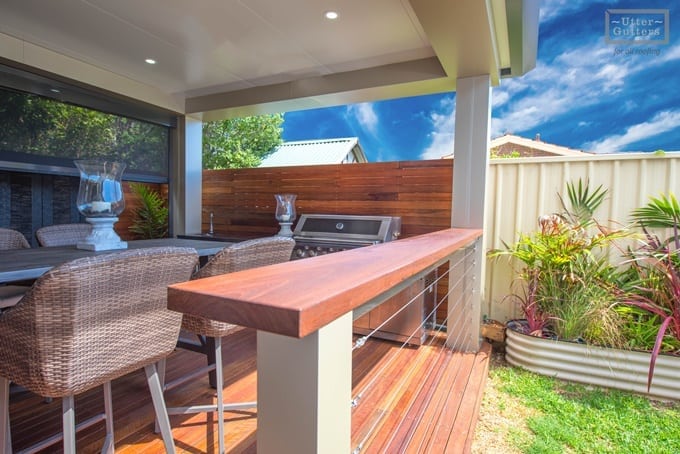 Did you have a design in mind before you spoke to our Roofing Technician?
Once we saw the Pavilion, we gave some thought to how we wanted the design for our patio to be. Originally, the layout for the water feature was going to be at the other end of the patio. But now, since moving it, we realised that we actually get to see it from the kitchen inside. We also converted the two sliding doors into three staggering doors, so now we have an open area outside that connects to our house. This change creates an extra feature to the backyard.
How did you find dealing with the tradesmen from Utter Gutters during the build?
I am happy with the two young men that did the work, they did an excellent job! We just worked through what we wanted with them. They made good suggestions and progressed very nicely.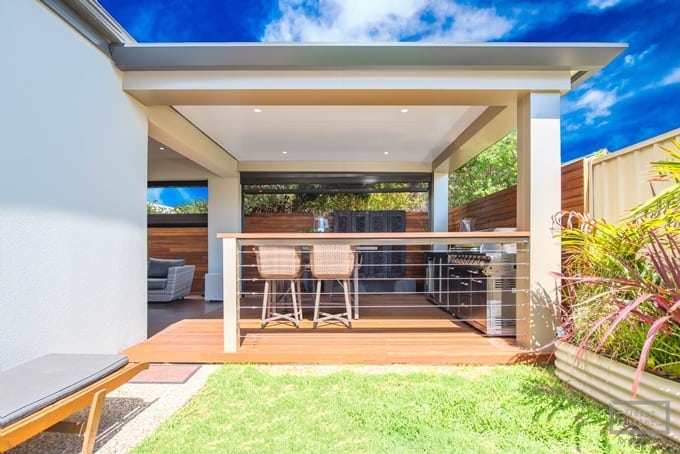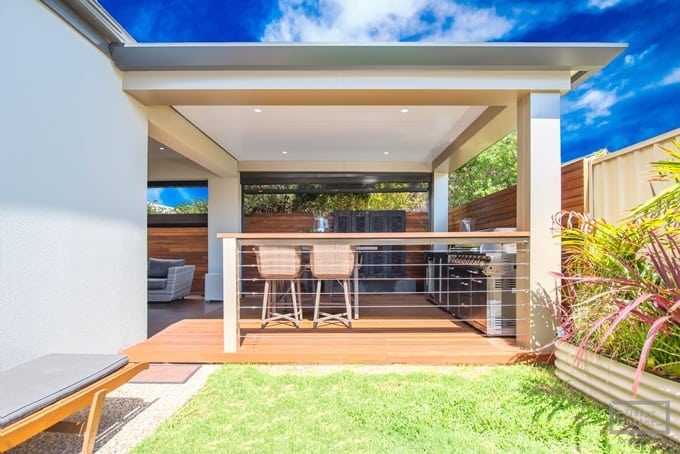 Have you had the opportunity to put your new Pavilion to good use since it's been built?
We had people over for Grand final day. It was great to have an area for everyone to be in. We have twenty people coming over for Christmas, so it's good to have an area to fit everyone. We're hiring a few trestle tables to put out there as well. We've also had family and friends come over for barbeques and drinks. We are looking forward to the summer to really enjoy our outdoor space.
Is there anything else you would like to add?
It took a while to research and plan our patio, but now that we have it, we love it.
Builder: Utter Gutters

Product: Stratco Pavilion

Length: 4900
Width: 4200
Height: 2800
Roof Deck: Classic
Roofing Type: 50mm Cooldek
Beam Type: 200 x 400
Column Size: 275 x 275
Gutter Type: Edge
Accessories: 5 Watt LED Lights