At first glance, a patio or verandah generally isn't the first thing you think of when it comes to structural engineering. At face value, they can sometimes look quite basic, compared to a home at least, but the reality is very different. They must be designed to withstand extreme environmental forces. They often support significant structural loads, depending on the size and complexity of the design. There are functional requirements that need to be achieved, and to top it all off, a good patio or verandah needs to look great, complementing the design and style of virtually any home.
Meeting these demanding structural expectations requires innovative engineering, great design and quality manufacturing, which the Stratco Outback range delivers in spades.
At Utter Gutters, we have been building patios and verandahs for years, and we know quality engineering when we see it. We also made a commitment from the day we started the business that we would never compromise on quality, which is why Stratco has always been our preferred supplier for patios and verandahs.
Following are just some of the reasons why we recommend the Stratco Outback range of patios and verandahs to all our customers.
South Australian owned and operated
Stratco is proudly South Australian, and is still locally owned and operated despite a major expansion into national and international markets. Established in 1948, Stratco has earned its place as an iconic SA success story.
Local manufacturing
All components of the Outback range are manufactured right here in South Australia in a state of the art manufacturing facility.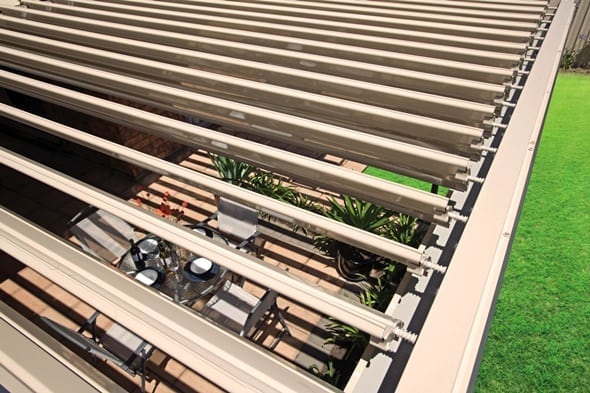 Superior engineering
Stratco is recognised as an industry leading innovator, and manages an ongoing research and development program at their Adelaide based engineering and design centre. All products are third party tested and certified to Australian Standards by a team of local SA engineers.
Pioneers of steel patios and verandahs
The concept of the steel patio and verandah was pioneered and developed by Stratco over 40 years ago. What began as a novel innovation has matured into a ubiquitous part of the Australian suburban landscape.
Steel rigorously tested
The steel used to manufacture Stratco products is rigorously tested to ensure that it meets and exceeds all Australian Standards, including its ability to endure the harsh Australian environment.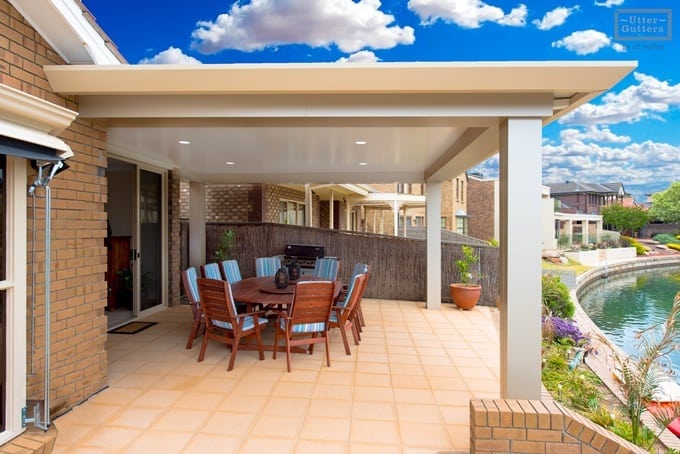 One piece beam
Strength, rigidity and durability are all qualities that are paramount for the all important support beams in any patio or verandah. Stratco manufacture the only one piece beam on the market, which is made from 1.2mm steel – the thickest base metal thickness used in the industry. The combination of steel thickness and one piece construction deliver added strength, minimises corrosion and is a great looking beam that looks neat and unobtrusive.
Powder coated beams
Curved beams are powder coated to provide maximum durability, surface protection and an elegant finish. The secret to Stratco's superior powder coated finish is the detailed approach to cleaning and surface preparation prior to coating.
Comprehensive Span Tables
When it comes to engineering, there is no room for guess work – it needs to be right. Stratco provide industry leading, Comprehensive Span Tables that cover spans up to 8.4 metres and make designing patios and verandahs, and preparing subsequent council applications accurate and quick to prepare.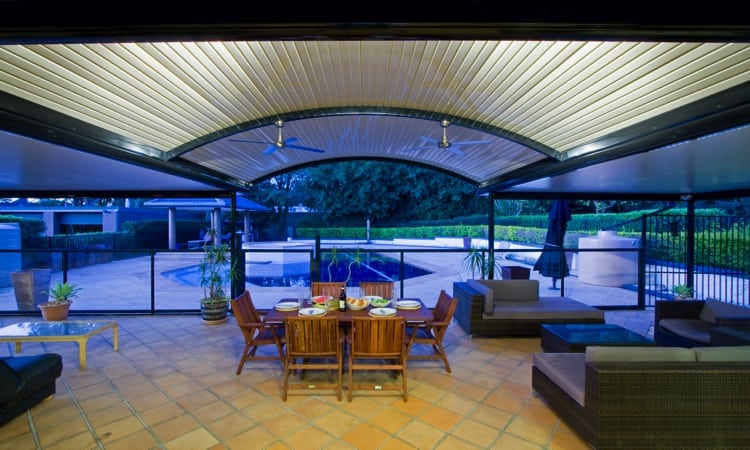 Hassle free council approval
Every metropolitan and regional council in South Australia is issued with the Comprehensive Span Tables. Stratco Outback products are recognised by councils for their compliance with local planning by-laws and Australian engineering standards. The Comprehensive Span Tables mean that councils rarely require additional information to approve applications, which generally results in quick approvals.
15 year Structural Warranty
Stratco stands by its Outback range with a 15 year Structural Warranty. When you choose a Stratco Outback patio or verandah, you know it's built to last.
Want to know more? Have a chat with one of our experienced Roof Technicians
If you would like to know more about the Stratco Outback range of patios and verandahs, or have a question about anything to do with roofing or guttering, give us a call and we will arrange for one of our experienced Roofing Technicians to visit your home.
There is no obligation, and the valuable advice they have to offer will help you make the right decision about your home improvement plans.
For more information, or to make an appointment, please call  08 8201 4999 today.