Every so often, a product is created that is so innovative, and yet so brilliantly relevant to contemporary life that the world wonders why no-one ever thought of it before. In my mind, the Pavilion by Stratco definitely falls into this category.
At face value, the Pavilion may seem like just another alfresco building structure. To some, there is even the perception that it is simply a complex patio, but neither is true. This is a highly engineered, hi-tech design that has projected the construction of outdoor living spaces into the future of structural engineering.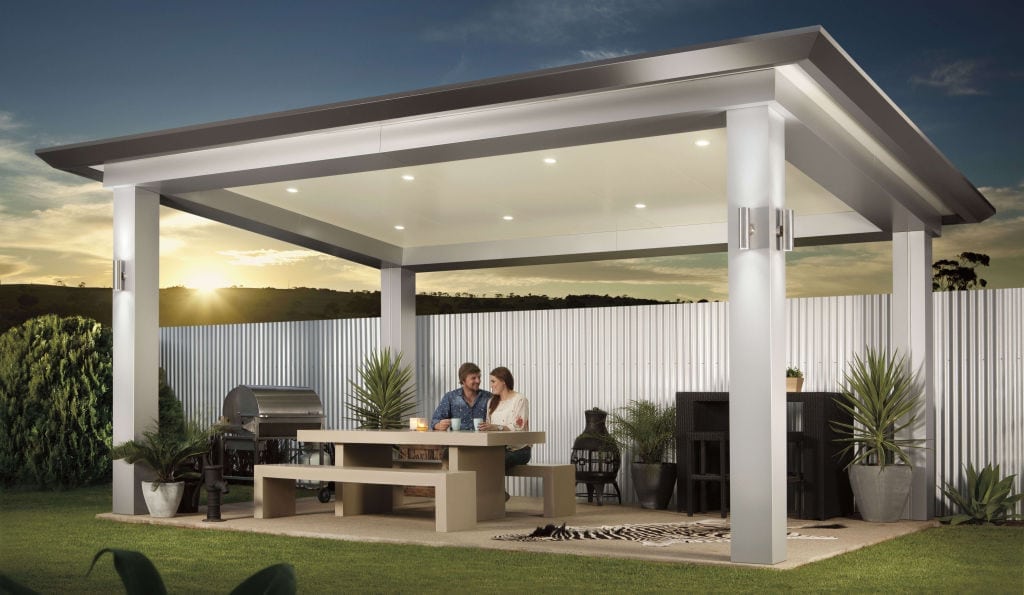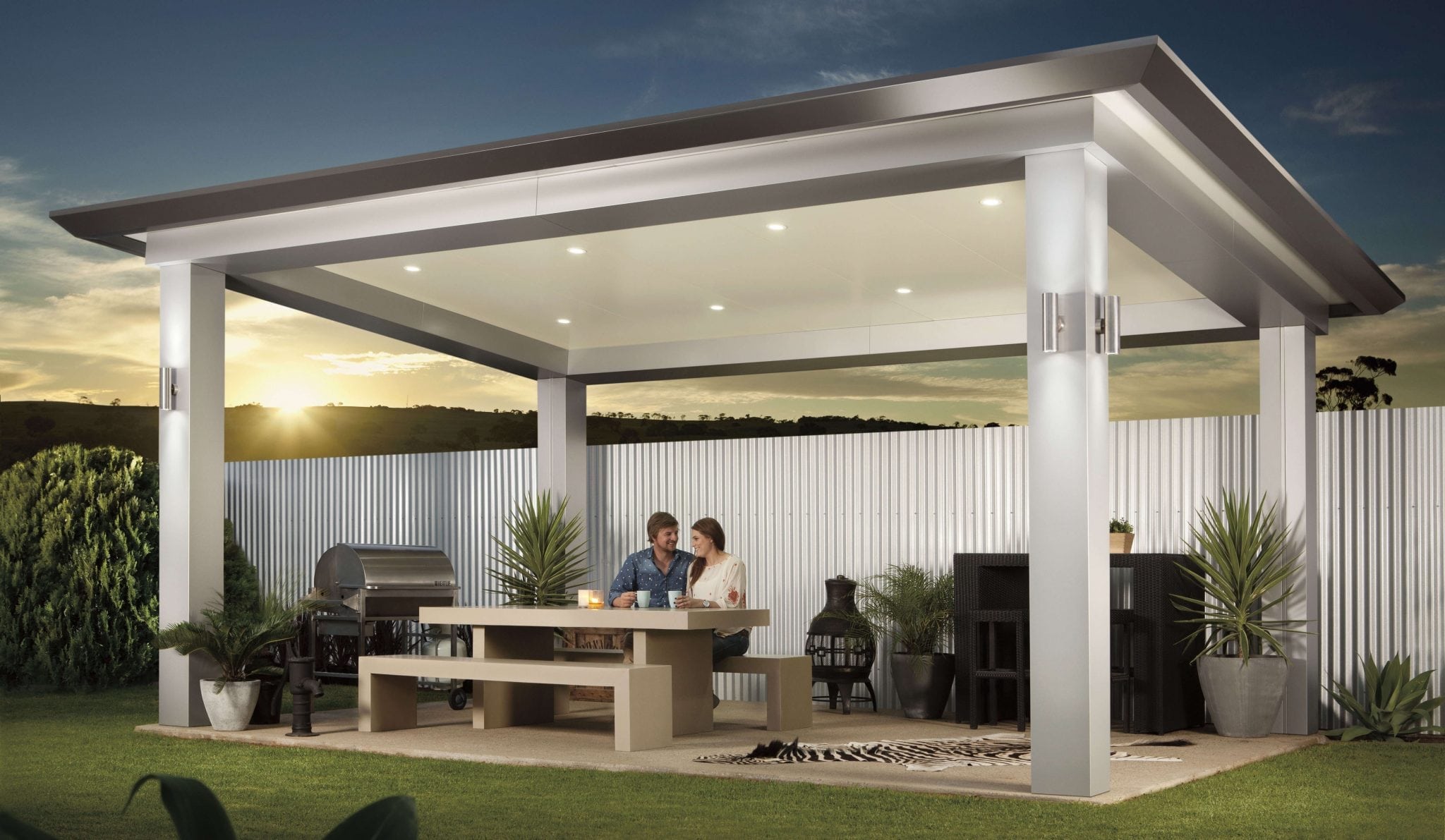 A history of firsts
Stratco has a long history of innovation. Some of the company's greatest ideas have evolved from simply being in tune with the emerging trends and practical needs of the market.
In the early 80's, Stratco developed the Great Outback Verandah which was the first all steel, all colour product designed specifically for domestic verandah patio applications. 10 years later, Stratco once again revolutionised the verandah patio industry with the Stratco Outback, maintaining the company's role as market leader.
The Pavilion is undoubtedly set to mark its rightful place as one of the most influential ideas to emerge from the innovative Stratco team.
Hi-tech manufacturing techniques
The Stratco Pavilion is one of the most precision engineered building structures available today, utilising composite materials and the use of robotic technology to cut each component to precise tolerances. Components such as the edge gutter are custom made for every project, producing a beautiful, seamless finish.

The brilliance is in what you don't see
Like every great piece of engineering, it's the things you don't see where the true brilliance really exists, and the Pavilion is no exception.
Concealed beams deliver extraordinary strength
Hidden beneath the visual structural elements of the Stratco Pavilion are a series of steel pillars, horizontal beams and unique brackets that are engineered to provide superior strength and rigidity.
 
Composite materials
In line with the hi-tech engineering of the Pavilion are the composite materials that are used to add strength, durability and functionality to the structure.
The stunning columns and bulkheads are manufactured from Alfabond, a hi-end aluminium and polypropylene composite, only previously seen on quality commercial structures and architectural features in premium home design. This material is not only known for its strength but is extremely durable, offering years of maintenance free living.
The Cooldek roof is also a hi-tech composite, providing outstanding strength and insulating properties. Made from a polystyrene core which is permanently bonded between a profiled steel topside and a smooth, easy to clean steel underside, the Cooldek roof panel has the strength to span, unsupported, up to 7 metres. The insulation not only reduces heat penetration from the scorching sun, but also helps to reduce ambient noise such as rain, hail and traffic.
 Wider single spans than any comparable product
The enormous strength engineered into the Pavilion structure means that it can be built with a wider single span than any comparable product. This creates a stunning sense of uncluttered space and opulence, while creating a functional outdoor living space for any occasion.

Erected in days, not weeks
Home improvements are a great way to add to the living standards and lifestyle of any home, but getting the work done can be intrusive and frustrating. Traditional building methods means enduring up to six weeks of constant activity around your home as multiple tradespeople work to build an Alfresco living space. There is also the inevitable accumulation of building materials and equipment to contend with until the job is finished.
With the Pavilion by Stratco, the experience is completely different. The structure is engineered so that most of the building process is completed offsite, and simply needs to be assembled onsite, which generally takes around 3 – 4 days. The design also eliminates the need for multiple trades, with all the processes built into the structure. For example, the lighting is installed using a safe, low voltage system of fittings and wiring that are incorporated into your unique Pavilion design, eliminating the need for an electrician.
Complement any home
The Pavilion by Stratco is designed to complement any home. The structure can be built as a freestanding Alfresco space, or it can be attached to your home, giving the appearance that it has been installed under the main roof. The Pavilion also comes in a range of contemporary colours that will blend with your home or stand out as a unique feature.
Authorised Pavilion Dealer
Utter Gutters is an authorised Stratco Pavilion dealer which means that we can not only supply and install the Pavilion, it also means that your installation will receive a valid Stratco warranty. Our investment in infrastructure, training and procedures ensure that we meet the very high standards required to be approved as a Pavilion dealer. For more information about alfresco living with Pavilion, please don't hesitate to call us on 08 8369 3633 for an obligation free chat with one of our specialist Roofing Technicians.
More content about the sensational Pavilion by Stratco…
http://uttergutters.com.au/pavilion-by-stratco/
http://uttergutters.com.au/stratco-pavilion-alfresco-living-space/