As part of our Case Study series, we spoke to Joanne from Nova Gardens about how she ended up with the final design for her new patio. What started out as a pitched roof design, ended up being something completely different – and for good reason – after some practical advice from one of our Roofing Technicians.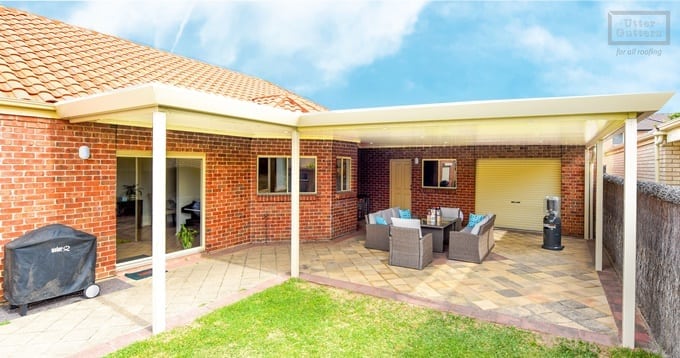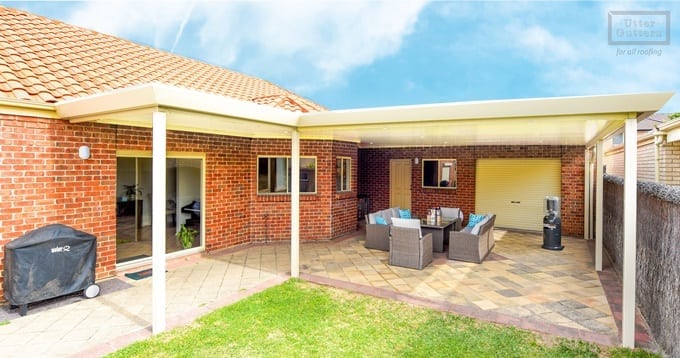 Do you remember what prompted or initiated the need to get an entertaining area?
It is a new home, and we wanted to enjoy the backyard space.
How did you gather information about the design and construction?
There was lots of contemplation, and ideas grew as we spoke. The design we wanted for our patio was complex. The Roofing Technician was helpful in understanding and getting what we wanted.
Did you have a design in mind before you contacted a builder or did you rely on ideas of a particular builder?
We wanted a peaked roof and only that. We thought, 'that's the way it should be.' We wanted the patio to
pass the door and have the whole backyard undercover. The tradesman, however, helped us to see that is was more practical in our circumstance to do a flat verandah rather than a peaked.
You chose Utter Gutters to install your patio, was there a particular reason that influenced your decision, or was it the total package?
The design Utter Gutters came up with included everything we wanted. Throughout the building process, they were excellent and really polite.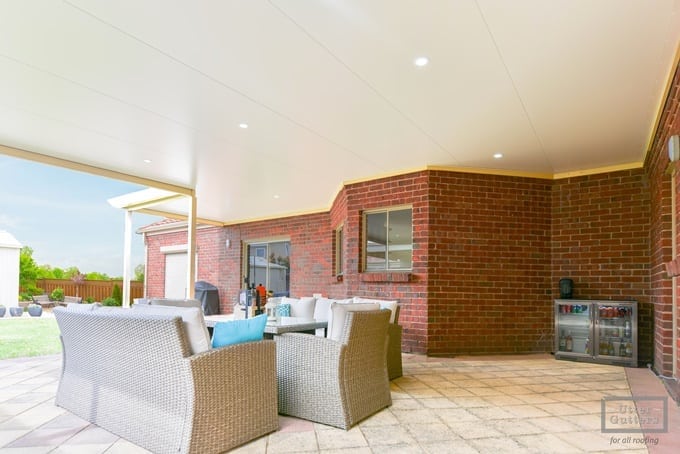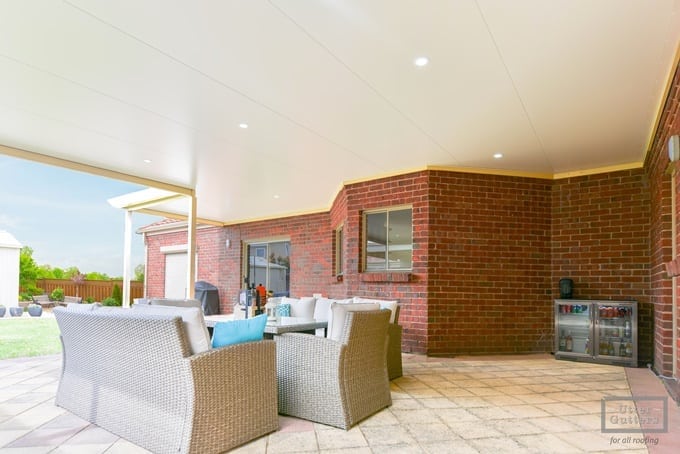 Did we meet your expectations?
Totally, yeah. Utter Gutters really listened to what we wanted, and we love it!
Have you had any memorable experiences or events since it has been built, or do you plan to?
We already use it every day and every evening. We haven't celebrated any monumental moments just yet, but we are planning lots of barbeques with family and friends in the New Year.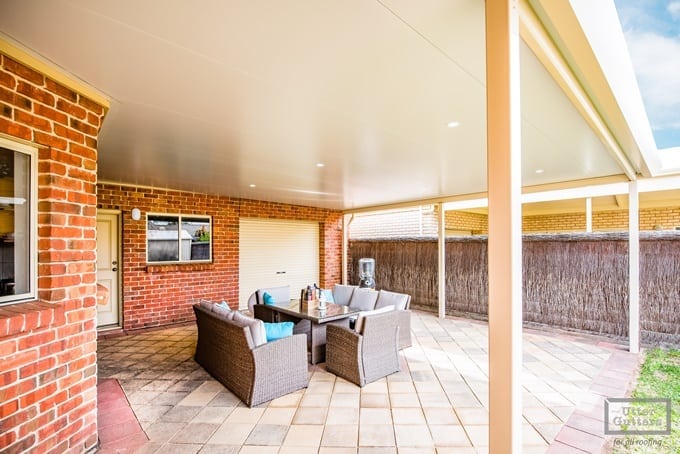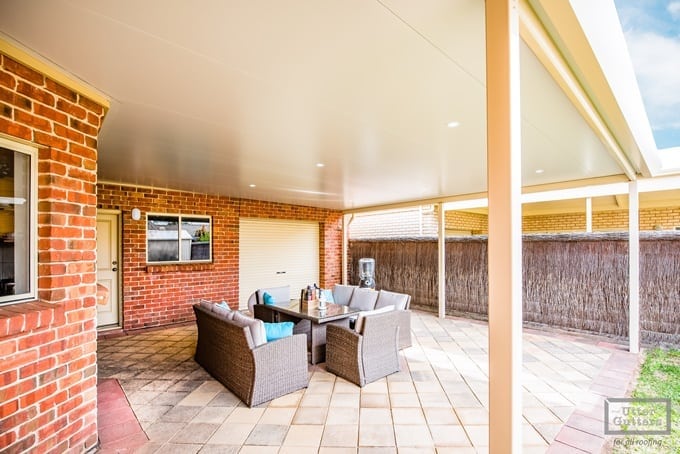 Is there anything else you would like to add?
We are extremely happy with our new patio! The guys from Utter Gutters were polite and very good on site.
Builder:  Utter Gutters

Product: Stratco Outback Flat Attached Type 2A 

Length: 9050mm
Width: 7500mm
Height 2700mm
Roof Deck: 100mm Cooldek
Footing Type: in Ground
Beam Type: 150 Outback
Column Size: 100mm SHS
Gutter Type: Edge
Accessories: LED Lights