As we recently discovered, enriching the lives of residents in an aged care facility is an important part of adding to their personal well-being and enjoyment. Cowandilla Retirement Village commissioned us to build a second-story patio to provide the residents with an all-weather outdoor space. While we were always confident that our design and workmanship would meet our customer's expectations, we had no idea just how transformative the experience would be for those that used it. Here's what Kent from CRV had to say.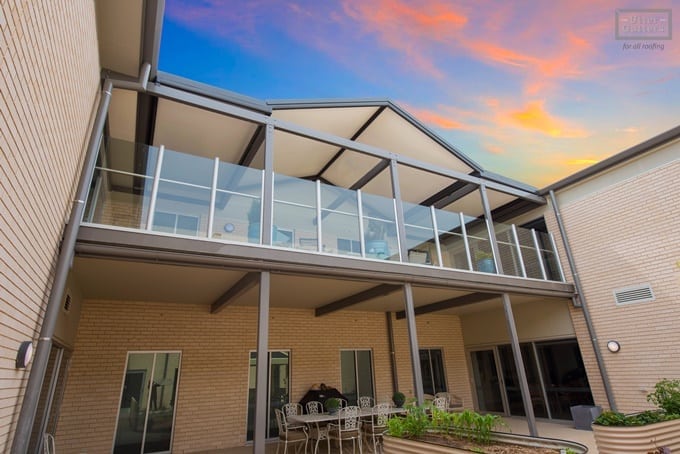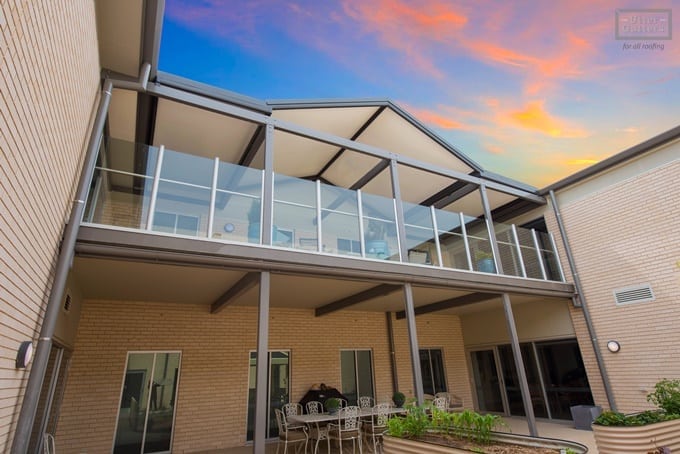 What was it that initially prompted you to consider adding the new patio to your property?
The existing balcony simply wasn't effective at providing year-round protection from the sun and cold weather. We needed a space that would maximize the opportunities for residents to spend time outside, while still protecting them from the elements.
What was the process you went through to come up with a design and explore construction ideas?
We initially went to an architect and building company, looking for a cost effective solution. They invited Utter Gutters to submit a proposal that covered a range of prices and design options.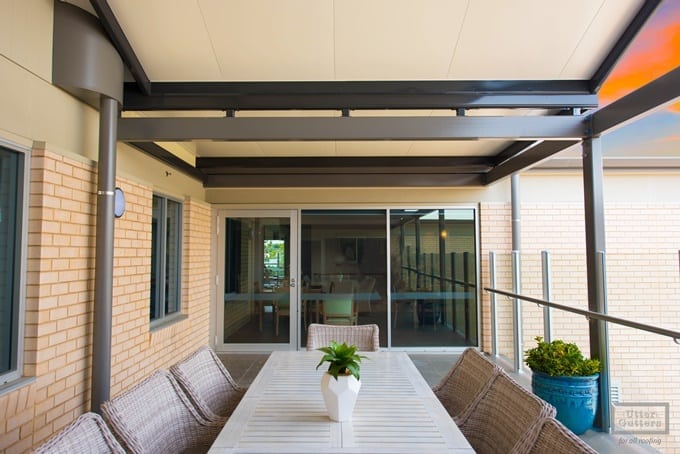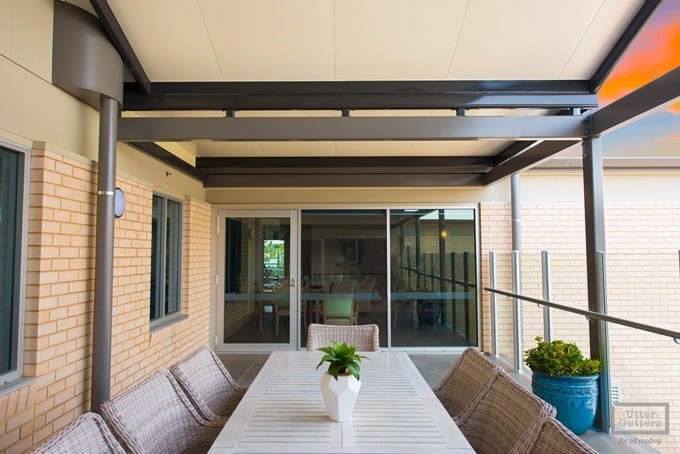 Did you already have a design in mind?
We did have an idea in mind, and looked at a flat roof option, but felt that we needed to add something more to the design. We ended up going with a combination of peaks and flat roof. The Utter Gutters' tradesmen made absolutely sure the design would work, and they were very specific about the procedures and details involved in the construction process.
What was the reason you ultimately chose Utter Gutters to build your patio?
Stratco's decision to use Utter Gutters as the builder influenced us to use the company.
Did they meet your expectations?
For sure. In fact they exceeded our expectations, especially in the way the tradesmen interacted with us, and were so mindful of the residents needs throughout the whole process.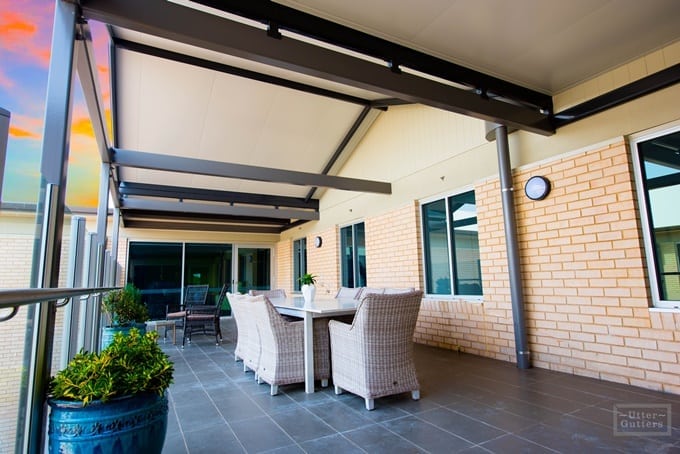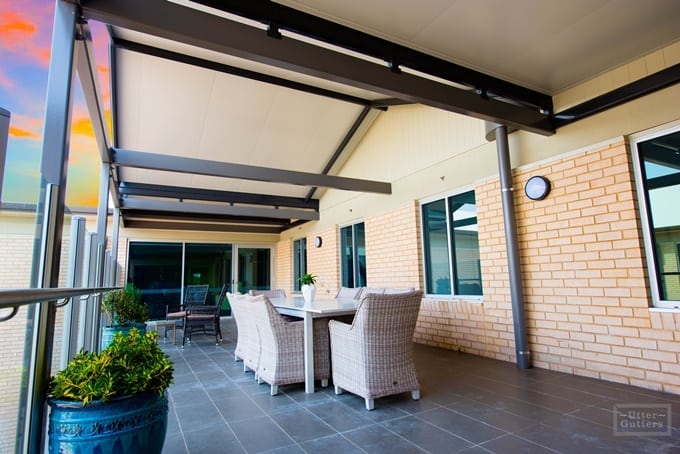 How have the residents responded to their new outdoor space?
As soon as the verandah was constructed, we started heavily rotating barbeques every fortnight. It allows the residents to socialise at a greater capacity and gives them more of an opportunity to be social. We have a dining hall, but they may only spend 20 minutes eating and chatting, whereas when they're outside they can spend an hour or two. Also, this way, the residents are protected in all weather conditions, hot or cold, which will provide them with the protection they need.
Is there anything else that you would like to add?
Utter Gutters managed the project very well, and communicated with us very well. We couldn't afford to have it delayed. They completed the job within 3 to 4 days without any disruption to the resident's daily activities. This was important, as most patients have a level of dementia, so it was essential that the contractors were always mindful of the residents, which they were.
Builder: Utter Gutters

Product: Stratco Clearspan Cookdek Patio

Length: 10,700
Width: 4200
Height: 2700
Roof Deck: 50mm Classic
Roofing Type: Cooldek
Beam Type: 150 Outback
Column Size: 150×100
Gutter Type: Existing
Accessories: –