We recently completed a new patio for Julie from Marden. Here she explains why it was so important to make the right choices for both her lifestyle and property, and how she went about it. High on her list of priorities were a superior design, technical support and advice, and an offer that delivered genuine value. Nothing hidden. A total package that gave her exactly what she wanted. Julie knew there were many factors to consider, and she was determined to get it right. Here's her story.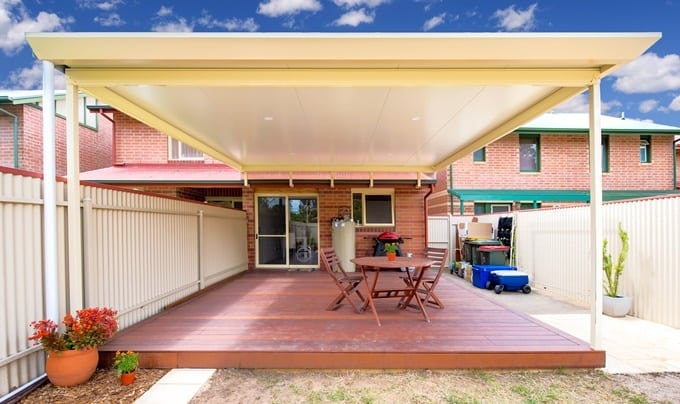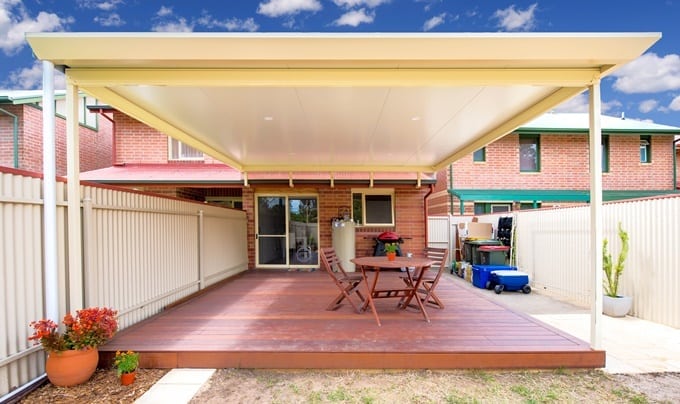 Do you remember what prompted you to get an entertaining area?
When I was in the process of purchasing a property, I wanted a nice outdoor entertainment area, but this home didn't have one.
How did you go about getting the information you needed to make an informed decision about your new patio?
Well, I checked with the tradesman, he was great. He gave me four different quotes, as I wasn't sure if I wanted gable or a steeper roof. I also wasn't sure of the design I wanted. It was great to be able to ring up and say 'can you just give me a quote on this style?' So, that was helpful. The infill bit was also something that I was keen on having, and the tradesman said it was easy to do.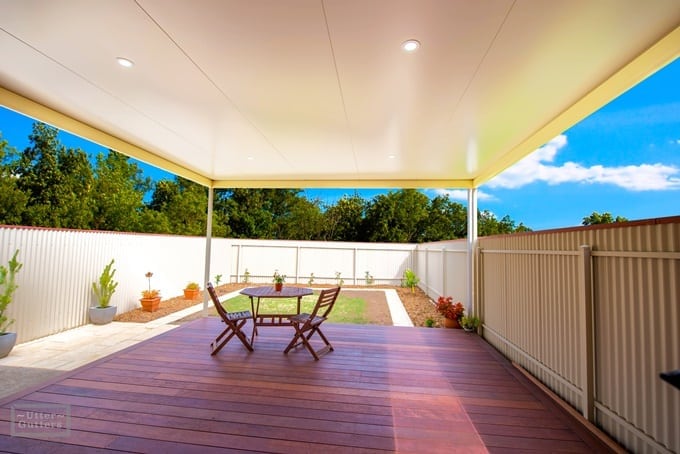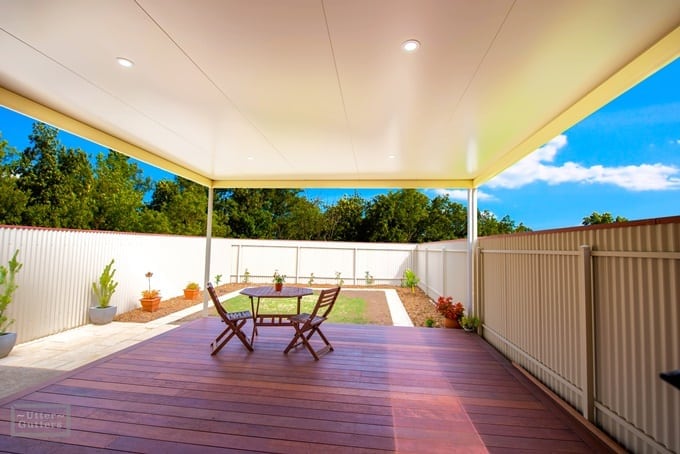 Did you have a design in mind before you started contacting any builders?
I definitely had a few thoughts in mind.
Did your original design change much?
Yes, it did. It changed a few times. I'd sit here and think and someone else would say 'do this and that', so, it did change a few times as I was thinking about it.
You chose Utter Gutters to install your patio, was there a particular reason that influenced your decision, or was it the total package?
The total package was great. I chose Utter Gutters because I knew that the name was a good one. I did get a few quotes. I always believe in getting three quotes because you learn something from each person that you talk to. But, I suppose it was the total package. The electric lights were included as well, and the fact that it was all one price was very reassuring.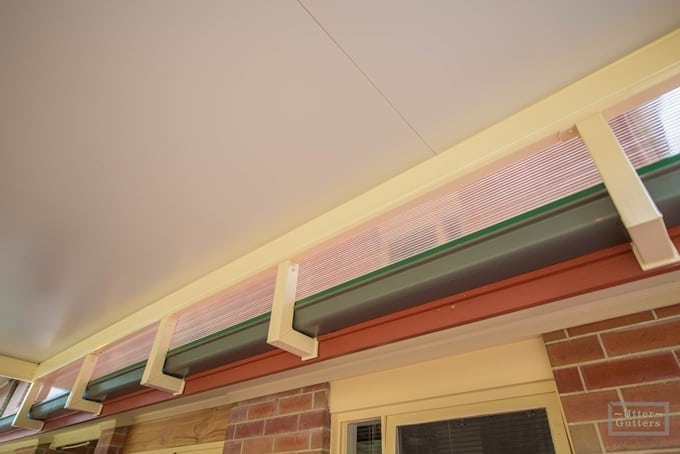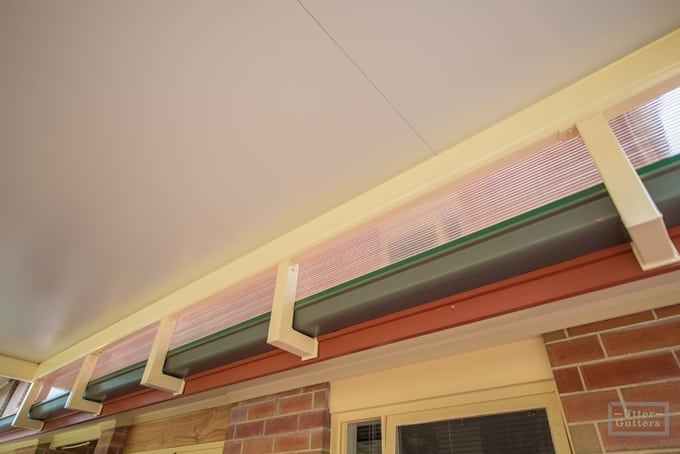 Did they meet your expectations?
Yes. Even afterwards, there was a slight drip, so, the guy who did it came back twice. Luckily I was here the last time because he was fixing something else that I didn't know was a problem, and I said 'no, it's this one here'. So, he put a bit of ceiling tin in the gutter, and it was all fixed.
Have you had any memorable experiences in your new patio so far?
Yeah! I love coming out here every day. I had my birthday party out here – that was the best! It feels like it was christened then.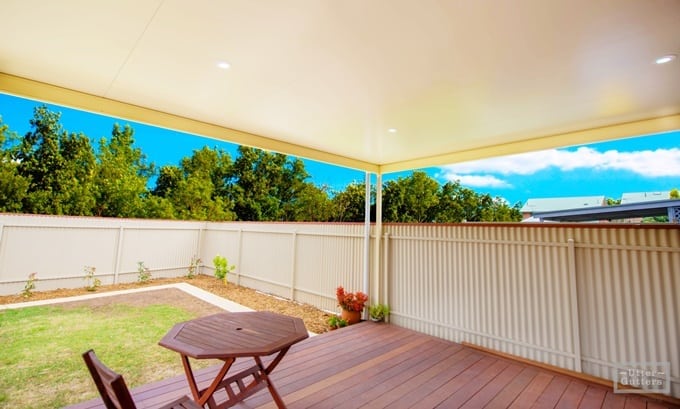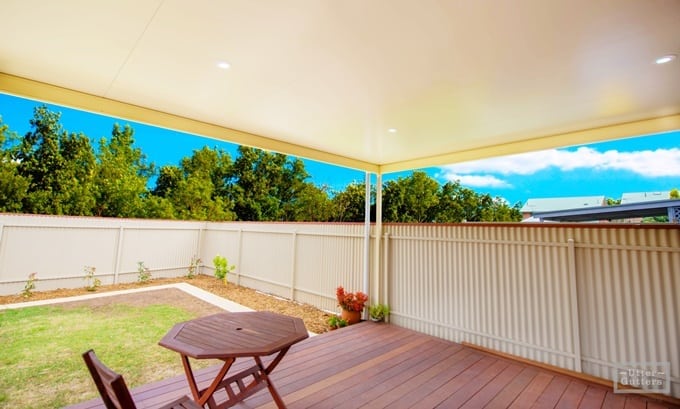 Is there anything else you would like to add?
I am just at the next stage of considering additions, like filling in the sides where the fence and verandah meets (infills) and working out the best way to do those infills. I was asking the tradesman for some ideas because you don't know what you don't know. It is nice to have the chance to do that.
A couple in my family said, 'Oh, Julie's taking a long time to make up her mind.' On reflection, I thought that's what I have to do. When you're getting something that's a reasonable investment, you want to be sure that you do have the best available. You don't want to jump to the first decision and go with that. So, I was able to counteract that, which families do.