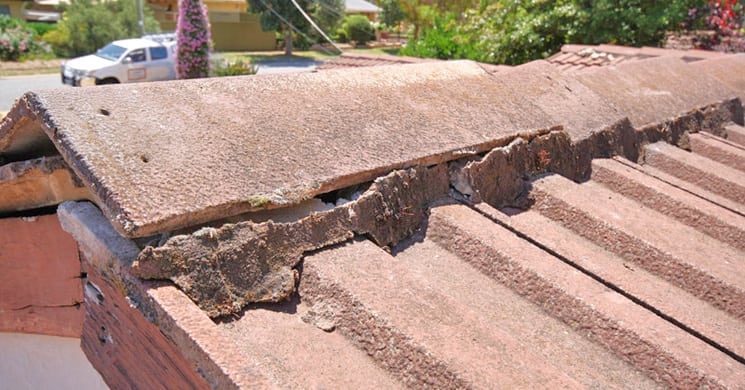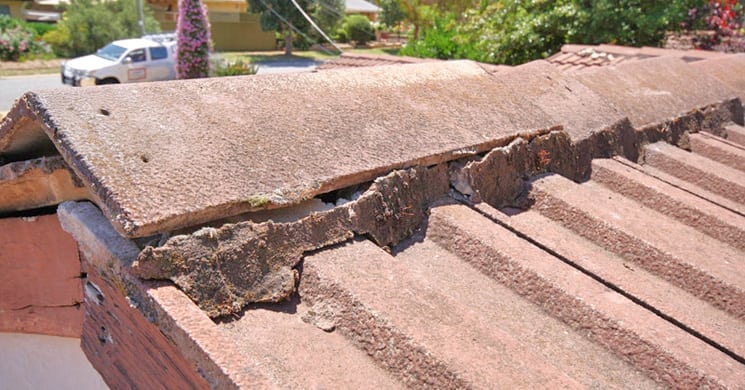 A tiled roof is heavy, with gravity creating a gradual but persistent downward force. It is also exposed to extreme seasonal temperatures. The combination of the two creates movement, which over time adds up to a significant shift in the position of the entire roof. This movement forces the cement used to waterproof and fix ridge cappings to crack and break away, which means water can easily leak through the broken or missing cement. The thermal and stress forces on a tiled roof can also result in individual tiles becoming cracked, which may be difficult to see from the ground, but can cause significant water leaks.
The visual appearance of a tiled roof also declines over time due to a build up of mould, lichens, dust and grime, including bacterially loaded bird droppings. This is not only unsightly, but if you intend to collect rainwater to use in your home, then the quality of your water may not be high enough for human consumption. If your tiled roof appears to be in poor condition from the ground then it probably is, and it will certainly pay to get it inspected as soon as possible. At the very least, a good clean and restoration will dramatically improve the appearance and value of your home. If there is damaged to your tiled roof, there are alternative solutions to choose from;
1. A Roof restoration is an affordable way to restore your tiled roof to its original glory. The roof is thoroughly cleaned, broken tiles are replaced, ridge cappings are re-pointed and the roof can be sprayed with a high quality coating that restores the appearance and durability of your roof in a colour of your choice. >Tiled roof restoration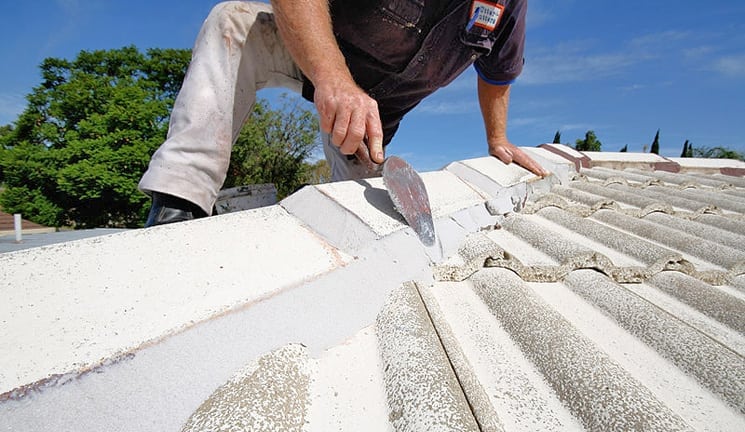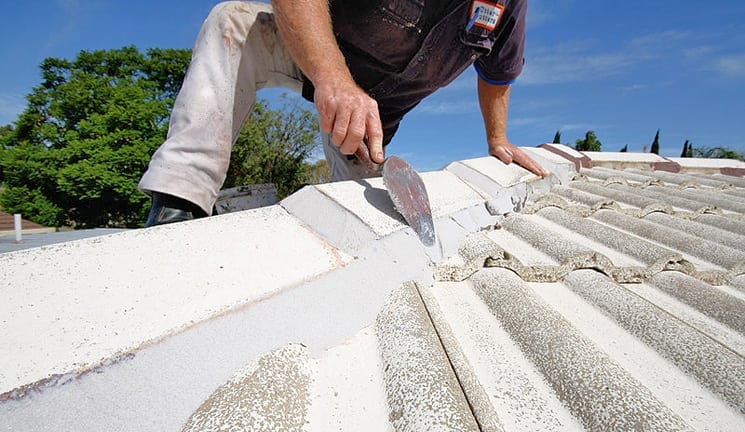 2. If you want to take the opportunity to modernise your roof or change the appearance of your home, then it may be a good time to think about a Roof Conversion. This means removing the old tiles and replacing them with an ColorBond® roof.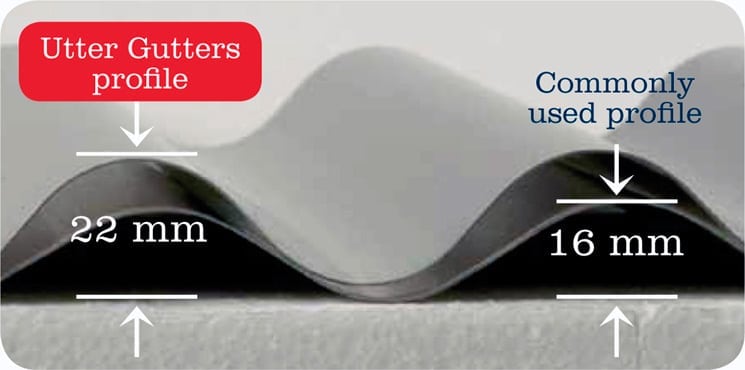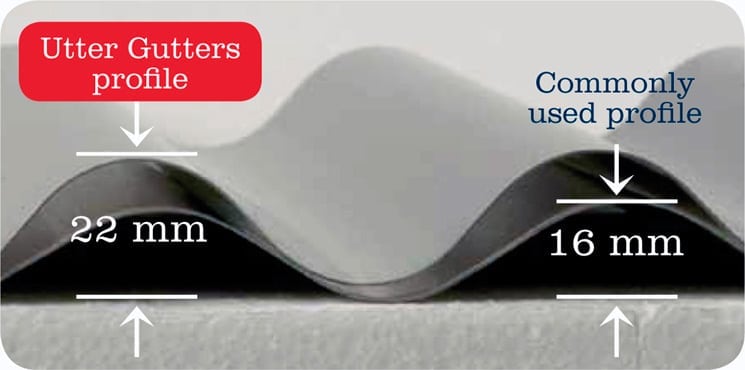 True Oak: Not all roofs are created equal…
At Utter Gutters, we are always on the lookout for products that offer either superior quality, exceptional value, or something unique in terms of innovation, functionality and aesthetics.
A product that has got us really excited is the True Oak range of corrugated iron which ticks all the boxes in terms of quality, value and uniqueness. With a strong desire to bring something new to the roofing market, the manufacturer turned back the hands of time for inspiration, modelling their deep corrugated profile on the original 1829 design. The profile is 40% deeper than contemporary profiles, offering superior strength and a massive 40% increase in water carrying capacity – a critical factor for effective water management.
When looks really do count
You don't need to be an architect to understand just how much impact a roof has on the overall aesthetic of a home. The sheer enormity of the roof area can exceed 50% of the visual profile of a building, influencing the style, character and even colour palette of the entire structure. When you look at a True Oak roof, your immediate impression is one of boldness and strength when contrasted against shallow, featureless modern profiles. This is an impressive sight on any home, but none more so than a large expansive roof.
Historical renovation
If you are renovating a period home then True Oak is an easy choice, offering a loyal reproduction from a bygone era.
Function and form – Asbestos roof replacement 
An asbestos roof is often difficult to substitute due to the large, deep profile that typifies this style of roof. True Oak not only retains the massive water carrying capacity of an asbestos roof, it's also a worthy replacement aesthetically due to the deep flowing profile.
All Australian steel – South Australian made – 20 year Watertight Guarantee
True Oak corrugated iron is made from 100% Australian steel, and is manufactured right here in South Australia. The manufacturer also backs their product with a 20 year Watertight Guarantee, which means you can be comfortable in the knowledge that you have a roof that's going to last and last.