The use of corrugated iron roofing has evolved from the ubiquitous roof covering of pioneering Australians, to a style choice for some of the nation's most magnificent contemporary homes.
Modern incarnations of corrugated iron roofing are not only aesthetically stunning, but just as their forebears, are strong and functional, and none more so than the Stratco Maximus range.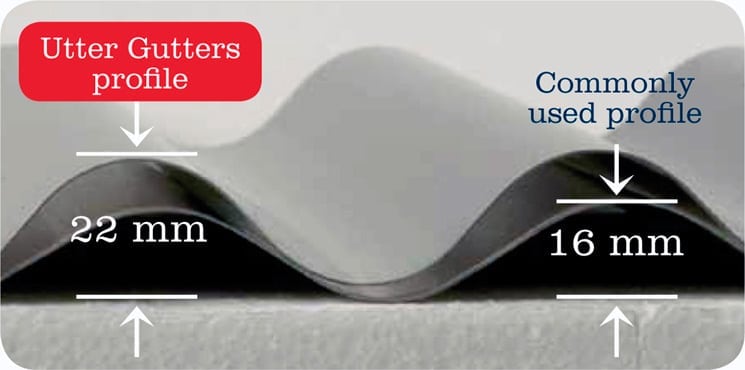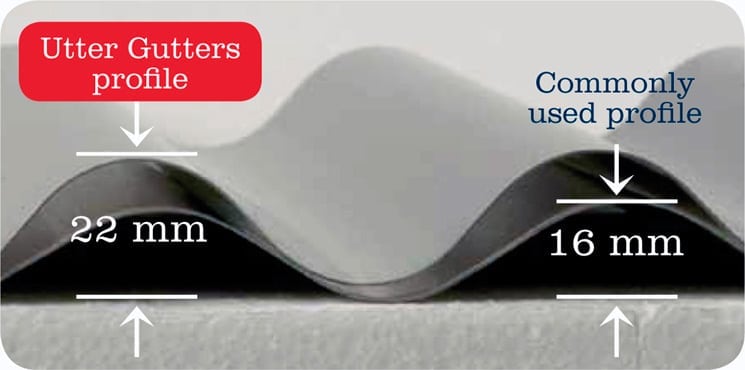 Styled on the original corrugated roofs of more than a century ago, Maximus is a deep, rounded profile that is recognised as the strongest and thickest gauge corrugated panel in Australia.
Choices in profile and colour
Maximus is the perfect choice for capturing the timeless appeal of traditional, classic architecture, or complimenting the most contemporary designs. Available in profile depths of either 22mm or 33mm, Maximus also comes in a range of pre-painted colours, or zincalume.
More than just a roof – the perfect wall cladding
The style, strength and durability of Maximus is also perfect for creating a contemporary wall cladding that is sure to set any home apart from conventional structures in a suburban landscape. Or use it to create a home that is sympathetic to the natural environment in a rural or bush setting.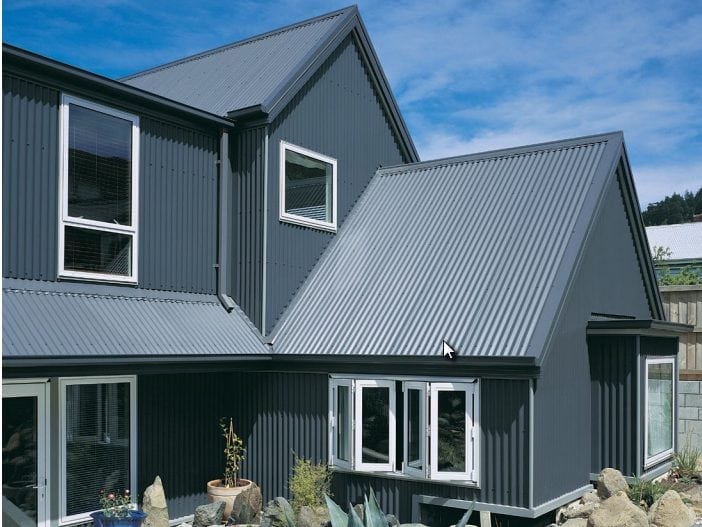 No joins: Custom lengths
With Maximus, we can create a perfectly clean, joint-fee finish by ordering custom lengths cut exactly to your roof or wall specifications. The appearance of continuous sheets adds to the already elegant, high quality aesthetic achieved with Maximus panels.
Quality guaranteed, Australian made roofing
At Utter Gutters, we have built our reputation around the quality and durability of the work we do for our customers, which is achieved through a combination of expert workmanship and sourcing the highest quality materials.
This is why we choose Stratco as a major supplier, and the Maximus range is just one of the many outstanding products we are proud to recommend from the Stratco Outback range.
Stratco products are manufactured right here in South Australia, and are backed by a 15 year structural guarantee. Homeowners can be confident that their Stratco products are manufactured to all relevant building codes and Australian Standards, and are certified by Adelaide based engineering professionals.
Want to know more? Have a chat with one of our experienced Roof Technicians
If you would like to know more about the Stratco Maximus range, or have a question about anything to do with roofing or guttering, give us a call and we will arrange for one of our experienced Roofing Technicians to visit your home.
There is no obligation, and the valuable advice they have to offer will help you make the right decision about your home improvement plans.
For more information, or to make an appointment, please call 08 8201 4999 today.