At Utter Gutters, we are sometimes asked by homeowner's about why the media often report on unscrupulous roof restoration companies, and what they need to look out for when planning a roof restoration for their own home. Following are a number of key points that will help you make the right choice when it comes to choosing a roof restoration company.
Why does my roof need a Roof Restoration?
Contrary to what you may be have been told, the main reason for a roof restoration is about aesthetics, not structural integrity. A professional roof restoration does include re-pointing ridge cappings, and may include repairs to timber work if there is structural damage, but both are rarely the primary reason why homeowners choose to get a roof restoration done.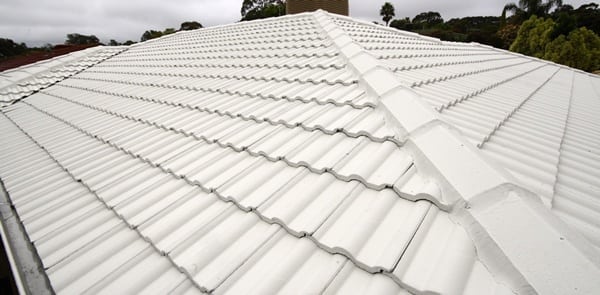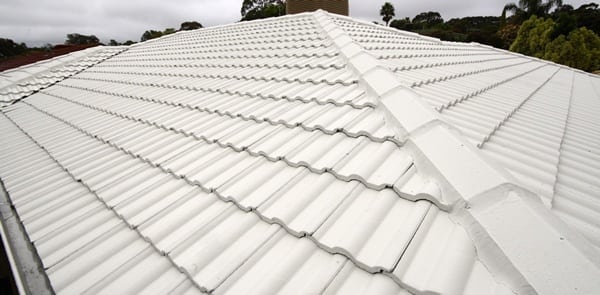 What other benefits are there to a Roof Restoration?
Add value
A roof is often more than half the visual profile of a home, so when the roof looks great so does the rest of the home. There is evidence that a roof restoration increases the appeal of a home to potential buyers, and even its value.
 Capture an era
If you own an older home, a roof restoration is a great opportunity to change the colour of your roof to match contemporary colours and styles. Alternatively, you may want to retain a traditional look that is in keeping with the age of your home.
Stop leaks
It's important to stop leaks before they cause serious damage to your home. Unfortunately, the first signs of a leak, such as a stain or patch of mould on the ceiling, don't appear until significant damage has already been done. As part of the preparation for a roof restoration, we replace broken tiles and re-bed and re-point ridge cappings, ensuring a water tight roof.
Clean, fresh water
Many homeowners enjoy the fresh, pure taste of rainwater collected from their roof. Unfortunately, rainwater collected from an old roof isn't always so clean with an unsavoury collection of contaminates including pathogens, pesticides and heavy metals. All these contaminants are removed and treated during a roof restoration. The new coating also helps to create a self-cleaning action due to the sealed, smooth new surface.
Why is there such a range of prices from different companies?
While it may sound like a well worn cliché, roof restorations really are a case of, 'You get what you pay for'. If the price seems too good to be true, then it probably is. It also means that the roof restoration doesn't include the correct processes and materials required to do the job properly. The following points cover the steps in a professional roof restoration, and why it is so important to use the right materials.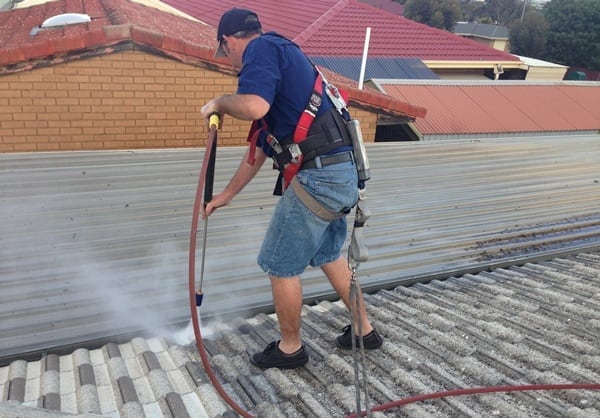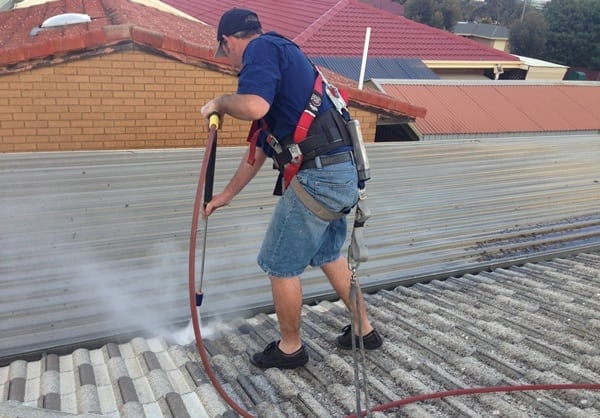 It's all in the preparation
If you have ever done any painting around your home, you will know from experience that the final result is only as good as the preparation – a roof restoration is no different.
The process involves a number of steps, and there are definitely no shortcuts.
1. A thorough inspection is done to check the structural integrity of the roof. Any broken tiles are also replaced during the inspection.
2. The roof is then thoroughly cleaned with a 4000psi high pressure cleaner to remove any dirt, lichen and moss. This is an important step to ensure the coating bonds to the tiles.
3. The ridge capping is then removed and the old mortar is chipped away to create a clean surface. Adhesive cement is then laid in a bedding frame and the ridge capping is re-seated into position.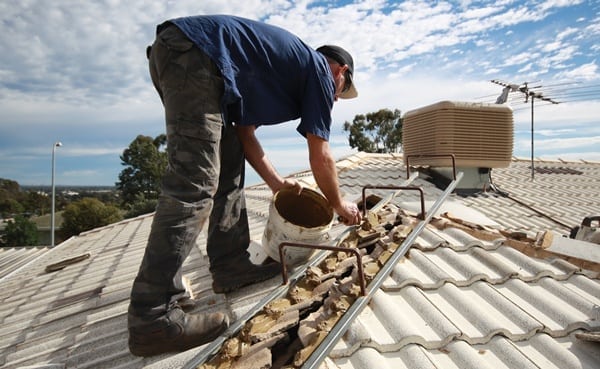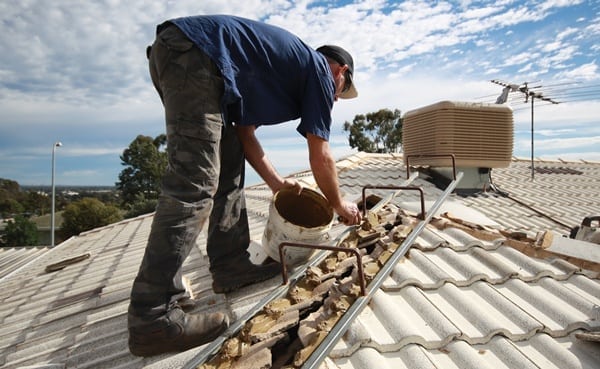 4. We then use a flexible compound to point the ridge capping, carefully filling all crevices to ensure that there is a bond between the ridge cap, new cement and the roof tile. The pointing process also creates a neat professional finish that looks great from the ground.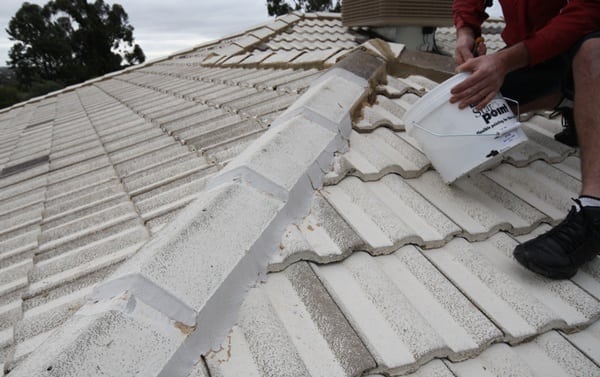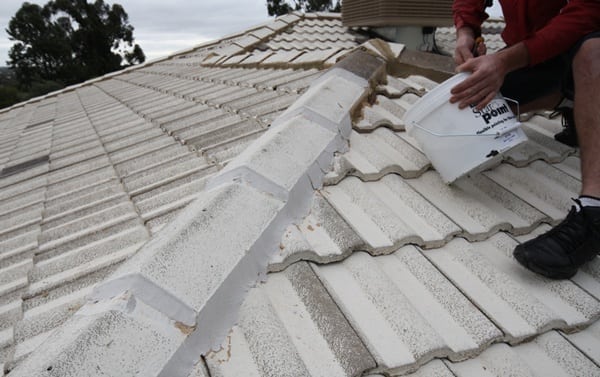 5. The entire roof surface is then sprayed with Mould Rid to kill bacteria, moss and lichen spores.
6. Once the roof is dry, we coat it with Primerbond, which is a high quality bonding and sealing agent that ensures a strong bond between the tile and the coating membrane.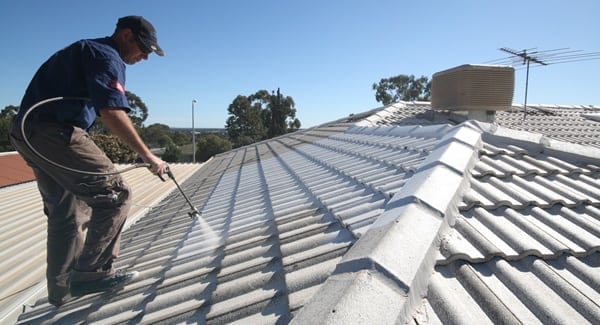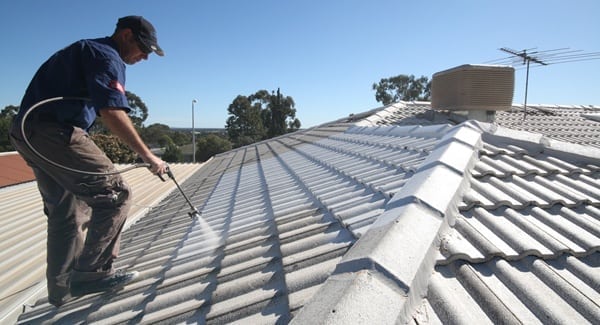 7. We then apply two coats of the coloured roof membrane you have chosen, providing a durable, permanent surface that will last for many years.
Wall Paint or genuine Roof Membrane?
A professional roof restoration only ever uses a membrane that is specifically manufactured for coating tiled roof surfaces. A roof membrane is different from normal paint for a number of reasons;
Uses a 2 part mix
Extremely durable
Flexible
Water resistant
Strong adhesion properties
Easy to clean
Long wearing
As a specialised coating, a roof membrane is more expensive than wall paints, but it is designed to last, and has added properties that wall paints simply don't have.
At Utter Gutters, we only ever use a quality roof membrane manufactured by the highly respected coatings specialist, Acryloc.
What happens to an incorrectly coated roof?
The most immediate problem is that any coating other than a roof membrane may not bond to the tiles sufficiently, and can start flaking off almost immediately.
Even if the coating bonds initially, it simply won't last as it isn't designed to stand-up to the environmental  extremes that a roof endures throughout the year.
Coatings that aren't designed for roof surfaces also make it very difficult, and in some cases impossible, to coat over in the future, which is why it is so important to only ever use a genuine roof membrane.
Heat-Reflecting Coating: keep cool – save energy
Roof membrane technology also includes the option of a heat-reflecting coating that can reduce the surface temperature of the roof by up to 15 degrees, depending on your choice of colour.
The heat reflecting coating has all the properties of the standard roof membrane, but by reducing the surface temperature of the roof, significantly reduces the heat in the roof cavity, and the subsequent penetration of heat into your home through the ceiling. This adds up to a reduced load on your cooling system, and lower energy costs.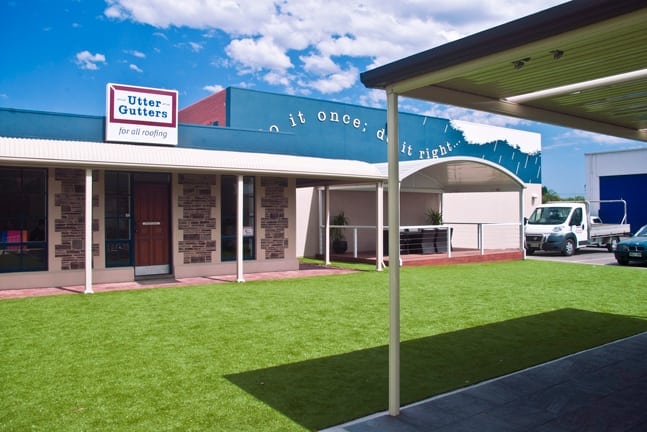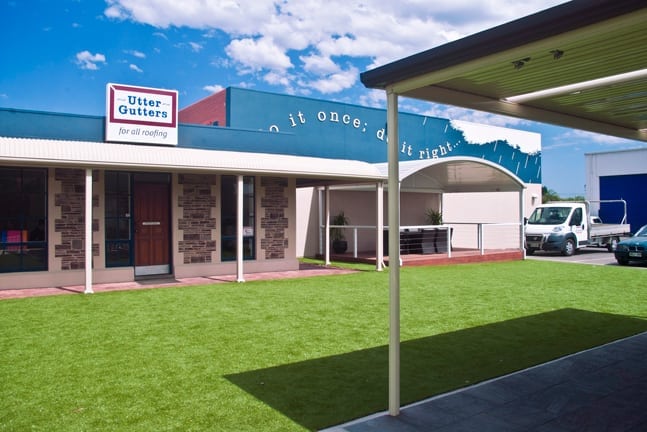 Choosing a company that you can trust with your home
An established company with infrastructure & resources
It goes without saying that an established company with a visible infrastructure has a significant investment in their business, and a reputation to uphold within the community. It also means they have the equipment and resources to do the work professionally, and on-time.
When a builder's licence isn't a licence at all
A builder's licence is important evidence that a business has the skills to carry out the work they propose to do. What many homeowners don't know is that a builder's licence is only issued for the specific skills of the license holder. Ask to look at the back of the builders licence to make sure that the business or individual is actually licensed to do the work they are quoting.
Evidence of previous work
A reputable company is going to be able to provide you with images and testimonials from a number of happy Roof Restoration customers.
A guarantee that means something
A guarantee is only as good as the company offering it. If you want to be sure that you have a guarantee that means something if anything goes wrong with your roof restoration, only ever deal with an established company with a proven reputation such as Utter Gutters.
Our future depends on the satisfaction of the customers' we deal with today, which is why we put so much effort into making sure every customer is completely happy with the work we do.
Like to know more?
If you would like more information about a Roof Restoration for your home, or any of our roofing or guttering products and services, please call us on 08 8369 3633 to arrange an obligation free assessment by one our experienced Roofing Technicians.