Verandahs in Australia have been around as long as settlers have been building homes in this sunburnt country. They provide shade from the relentless sun, and are just as effective at keeping things dry.
What began as just a bit of an 'overhang' progressively grew, inching wider and wider into an elaborate covering that could be built in all shapes and sizes. Today, the verandah's uses are as varied as your imagination, from a simple traditional perimeter covering, to a complex outdoor entertainment space.
Barely a home in Australia is built without some form of verandah or patio. Not only do they add enormous functionality to the exterior space surrounding a home, they also influence aesthetics, either contrasting dramatically with the structure of the home, or blending perfectly with the existing architecture. Either way, the results are both stunning and beautiful.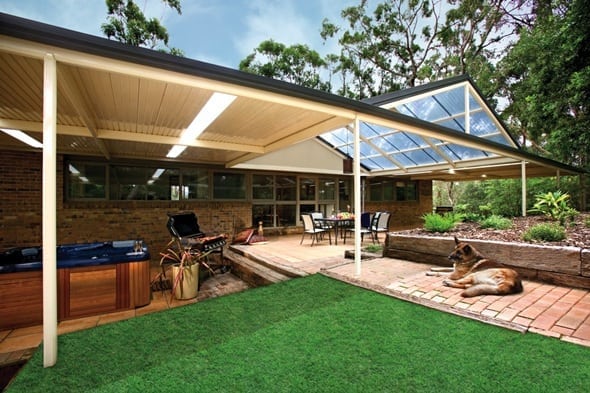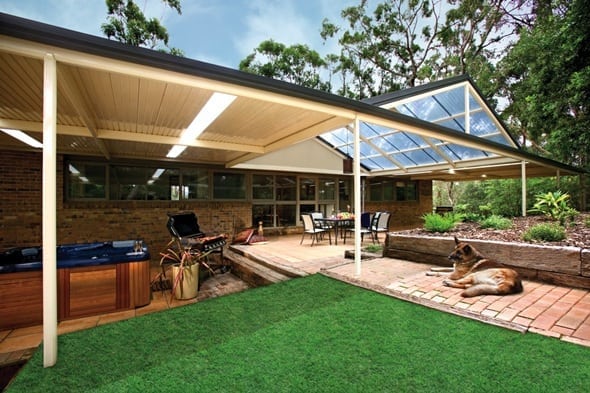 So you're thinking about a verandah or patio. How do you know what's going to look right for your home, and what do you really want it to do?
Almost every homeowner is faced with these two questions, which can make the simple idea of installing a verandah or patio suddenly seem quite complicated. But it doesn't have to be. Here's four important tips that will make your choices much easier.
1.The area – spotting the limitations
The size and shape of the area where you want to install your verandah or patio is an important starting point, as the new structure may be limited by factors such as property boundaries, fixed structures including retaining walls and trees, and the slope and terrain of the area.
2. How the space is used
How you want to use the space will have a big influence on the overall design and roof shape. Creating a shaded garden area will be very different from creating an outdoor entertainment space or kitchen. You may even want a modular design that accommodates multiple functions all in the one structure.
3. How you want the structure to look
Style and design are very personal choices, and there are a wide range of options available in style and colour. At this stage, it is also important to factor in the practicality of the design. Sometimes a small compromise in design can add significantly to functionality.
4. Roof profile
The roof profile you choose is one the most important choices you will make. While different roof profiles may not look dramatically different to the casual observer, the way they are engineered will have a dramatic influence over the environment you create under the roof.
Some of the key factors to consider include;
Do you want to reduce noise and heat?
Is letting natural light into the space important?
Do you want air to circulate easily?
Is the ability to open and close the roof a priority?
Do you need rain to filter through onto plants below?
Would you like a combination of features across the span of the roof?
Whatever you need, there is an engineering solution to give you exactly what you are looking for.
Like to know more? Take a look at some of these related articles.
There's more to roof shape than just style
Choosing the right roof profile for your lifestyle